What to make for a quick breakfast: Top 10 ideas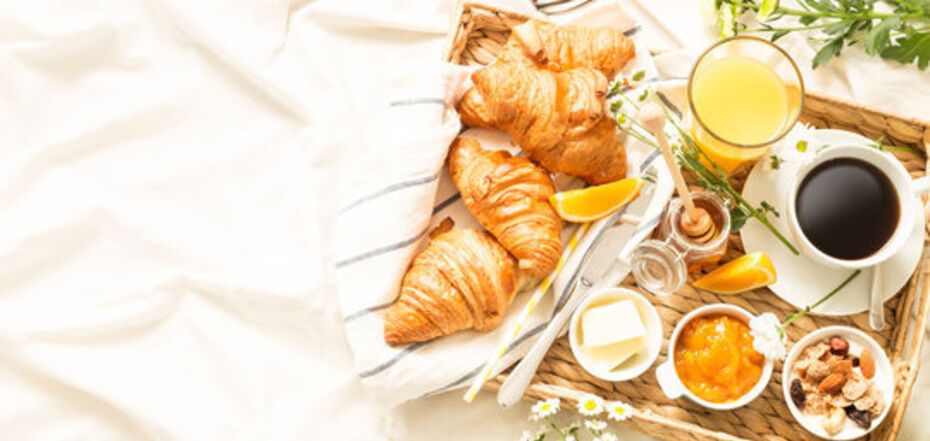 10 simple breakfast options
Breakfast is the most important meal because the energy for the whole day depends on it. Therefore, the meal must be balanced. And, in addition, as fast as possible in preparation.
Ideas for preparing 10 breakfasts are published on the page of food blogger Olena with the nickname alonka_good on Instagram. Here are a combination of quite simple, but useful products.
10 healthy breakfast ideas:
1 Oatmeal with butter and cheese, tuna, boiled egg and caviar, avocado, and iceberg lettuce.
2. Sausage, scramble, cheese, tomato, cucumber, and toast.
3. Croissant, omelet, prosciutto, cheeses, fried circassian cheese, and orange confit.
4. Scrambled eggs, bacon, potatoes, corn, tomato, cucumber, and toast.
5. Broccoli omelet, cream cheese and salmon toast, cheese, and tomato.
6. Omelet, ciabatta with avocado and caviar, iceberg with an orphanage and cheese.
7. Toast with cream cheese, lightly salted salmon, scrambled eggs, avocado and cherry tomato salsa.
8. Scrambled eggs, ham, cheese, and iceberg lettuce with tomato and avocado toast.
9. Toast with baked brie cheese and apricot jam, parmesan omelet, jamón, arugula and tomato.
10. Oatmeal with butter and parmesan, scrambled eggs, avocado toast and cream cheese.
Also, you can read these recipes on OBOZREVATEL: