Trending:
What is strictly forbidden to dye eggs for Easter with: these dyes can cause poisoning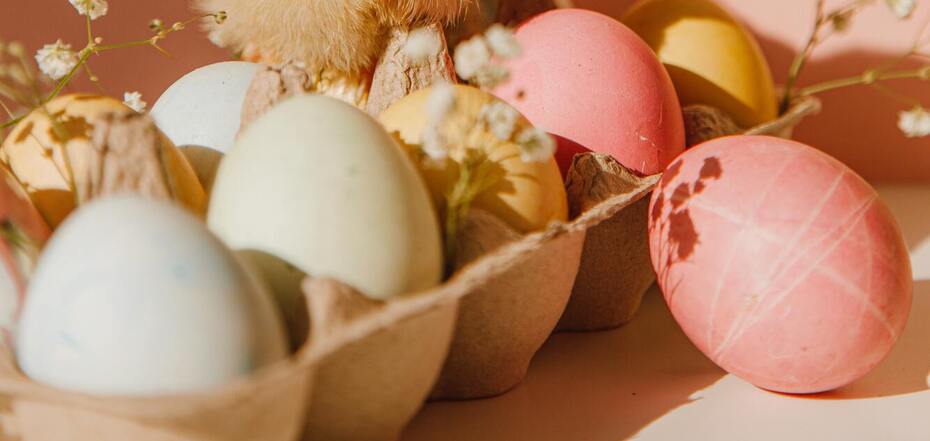 What dyes should not be used to dye eggs
In the past, the most common method of decorating eggs for Easter was Easter egg painting. Those who were not very good at it used a variety of natural dyes that had a bright color and released a lot of juice. Nowadays, everything is much easier, because you can buy powdered food coloring in stores. But its effect is quite ambiguous.
The FoodOboz editorial team will tell you about those dyes that are better to avoid. After all, the paint can get inside the egg or hand, which is very dangerous.
What are the dangers of artificial colors?
It is very important to pay attention to the composition of dyes. After all, even if the package says that the dye is food-grade, it can still be harmful and contain chemicals. Especially if a person is allergic.
Under no circumstances should dyes with the following "E" designations be used:
1. E-122 (red dye)
2. E-102 (yellow dye)
3. E-104 (yellow-green)
4. E-151 (blue and black).
But there are also "E" colors that do not harm the body. For example, E-140 (chlorophyll, green) or E-160 (bixin, yellow).
Natural dyes
The most common natural dyes are onion, hibiscus, and tea. The color is very rich and covers the egg moderately. This coloring is much safer. But it is not suitable if you have an individual intolerance to the components.
What other natural dyes can be used:
beets
rowan
elderberry
fruit tree bark (apples and pears)
spinach
You also need to remember that eggs can crack during dyeing. In this case, the dye will definitely get inside. And we remove the peel by hand. Therefore, the idea that "no one eats the shell" is wrong.
Earlier, OBOZREVATEL reported on how to quickly nake Paska bread without kneading the dough.