What delicious salad to make with liver: with greens and apples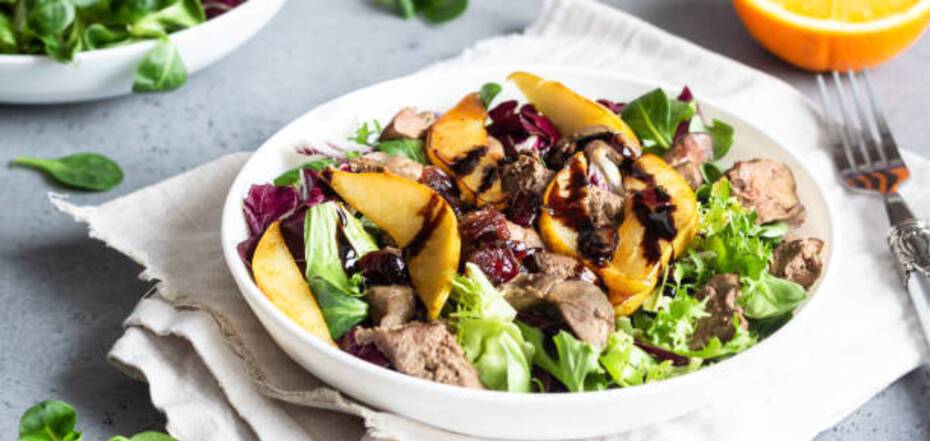 Liver salad recipe
The liver is an ideal product for making a salad. Such meat is very well combined with various components. It is especially delicious with caramelized apples. The dish turns out very light and juicy.
The idea of making a warm salad with liver and apple is published on the page of food blogger Daria with the nickname recepti_dariko on Instagram. There is no bitter taste in the liver.
Ingredients:
chicken liver - 500 g
1-2 pcs. green sour apple
butter - 50 g
rucola - 1 bunch
olive oil - 2 tablespoons
lemon juice - 2 tsp.
salt, pepper
Method of preparation:
1. Cut the apple into slices, and take out the middle. Wash and dry the liver, remove the membranes, and cut it into slices.
2. Melt 20g of butter in a frying pan, place the apples, and fry on medium heat for a few minutes on all sides. Remove to the side.
3. Add the remaining oil to the same frying pan and fry the liver until cooked. Season with salt and pepper.
4. Place the washed, dried arugula on a plate.
5. Top with liver and apple, drizzle with olive oil and lemon juice.
6. Serve warm.
Also, you can read these recipes on OBOZREVATEL: