Trending:
Vinaigrette in a new way: how to make the salad even tastier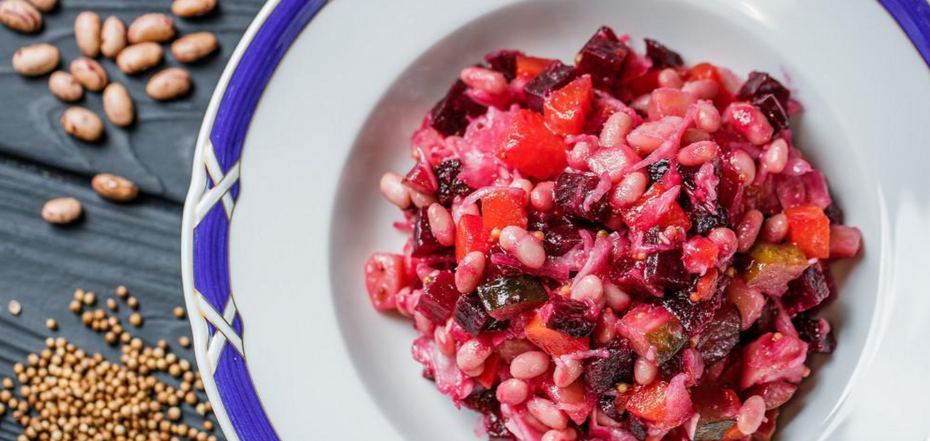 Vinaigrette recipe
Vinaigrette is a tasty salad without mayonnaise based on vegetables, the main ingredient of which is beets. Very often the dish is supplemented with sauerkraut, beans, mushrooms and even herring, which gives the salad an original taste.
Food blogger Martin Malovanets(malovanets.food) on his Instagram page told how to make the salad vinaigrette even tastier and what you can add to the dish.
1. Vegetables - it is better not to boil them, but bake them in the oven in foil, adding rosemary and cumin. This way they are more fragrant and fully give their flavor.
2. Ingredients - it is better to cut them in larger pieces than you are used to. So in the process of mixing the salad will not turn into mush.
3. Dressing - the whole secret of the taste of vinaigrette is in the original dressing based on vinegar, mustard and vegetable oil.
Also, food blogger, nutritionist Alex Mil with the nickname mil_alexx on his Instagram page shared a recipe for vinaigrette with sauerkraut.
Ingredients:
potatoes - 300 g
beets - 200 g
carrots - 200 g
peas - 200 g
sauerkraut - 200 g
pickles - 150 g
dill
salt, pepper
olive oil - 15 ml
Method of preparation:
1. To begin, prepare some ingredients: boil the potatoes carrots and beets. When ready, peel and dice them.
2. Dice the cucumbers, chop the dill.
3. Mix all the chopped ingredients in a bowl, adding the peas and sauerkraut.
4. Salt and pepper the salad and dress with olive oil.
Also on OBOZREVATEL you can read the recipes: