Trending:
Three Chocolate Cheese Easter cake: No Baking Required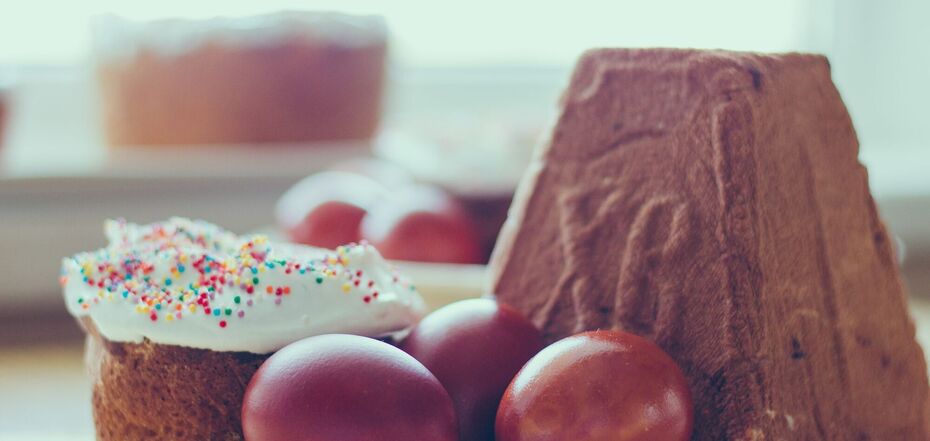 Three Chocolates Easter cake Recipe
A delicious Easter cake doesn't have to be yeast-based. This kind of Easter dessert can even be made out of chocolate instead of baking. The Easter cake is tender, sweet, and freezes well in the refrigerator.
The idea of making a cheese Easter cake without baking is published on the Instagram page of food blogger Kristina with the nickname kristi_komaniuk.
Ingredients:
fat cheese - 500 g
egg yolk - 2 pcs.
butter - 50 g
sweetener - to taste
33% cream - 150 g
white chocolate - 30 g
milk chocolate - 50g
dark chocolate - 70g
Method of preparation:
1. Combine the cheese, yolks, butter and sweetener, beat with a blender and put on the fire. Heat constantly stirring until hot, but do not boil. Beat again with a blender and leave in the fridge to cool.
2. When the curd mass has cooled, whip the cream to peaks and stir into it. Divide into 3 unequal portions: 350 g/200 g/140 g.
3. melt the chocolate in a water bath and combine with the cheese. Put more cheese (350 g) in the dark chocolate, less in the white chocolate (140 g).
4. Cover the Easter cake mold with damp gauze in two layers. And alternately put all three layers in the form, cover the ends of the gauze and put under a light press.
5. Put in the refrigerator for 24 hours, periodically draining the whey.
6. Decorate as desired.
Also on OBOZREVATEL you can read the recipes: