Trending:
The sun is already too much: do you need to take vitamin D in summer and what foods contain it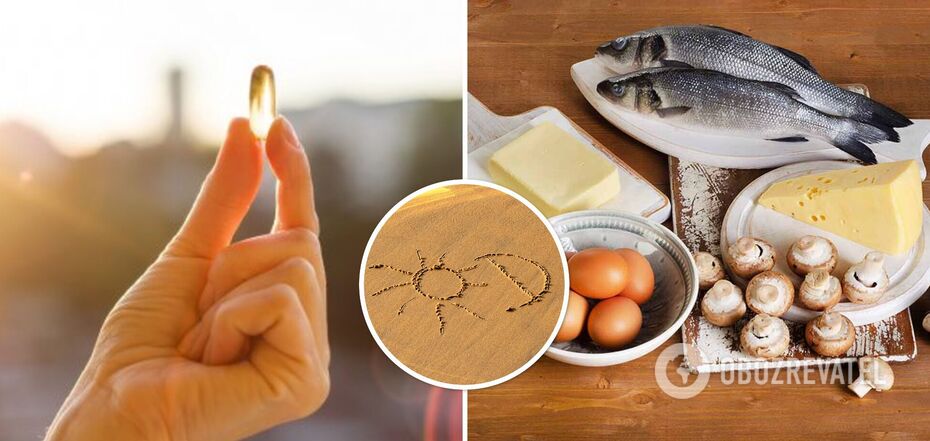 Do you need to take vitamin D in summer
Vitamin D is very important for the functioning of our body, in particular, for the strength of teeth and bones, the normal functioning of the heart and muscles, as well as other vital processes. Many people experience vitamin D deficiency in winter and autumn, when sun exposure is reduced to a minimum, as this vitamin is synthesised in our skin when it is exposed to sunlight. This raises a logical question: is it then necessary to take vitamin D in the summer, when there is so much ultraviolet radiation?
OBOZREVATEL asked this question to doctor and health expert Ulyana Werner. She said that it all depends on the lifestyle of each individual.
Vitamin D is a fat-soluble vitamin that is necessary for the absorption and use of phosphorus and calcium. Since your body works as one well-coordinated system, a lack of one of these elements can lead to an overall malfunction.
The results of a large-scale study conducted in 2016 at the Cork Vitamin D and Nutrition Research Centre (Ireland) showed that 40.4% of the population of European countries is deficient in vitamin D.
"If you spend a lot of time in the sun every day without SPF or cover your skin with a lot of clothes, you probably have normal levels of the vitamin in your body. The same goes for people who eat a lot of foods fortified with the vitamin. However, our body needs a daily dose of vitamin D. The amount of the daily requirement depends on your age. For example, for children, adults, and adolescents, it is 15 micrograms per day, and for the elderly, it is 20 micrograms. You can find out the level of vitamin D in your body by taking a blood test," the doctor said.
Vitamin D deficiency weakens the immune system. People with this problem often overeat because vitamin D deficiency suppresses the hormone leptin, which is responsible for satiety.
The maximum amount of vitamin D is found in the following foods: cod liver oil, salmon, swordfish, tuna, orange juice fortified with vitamin D, dairy and vegetable products fortified with vitamin D, sardines, beef liver, egg yolk, fortified cereals.
Before prescribing vitamin D to yourself, you should remember that an excess of this nutrient in the body can also lead to side effects. These include vomiting, nausea, abdominal pain, increased thirst, dry mouth, cramps, tinnitus, diarrhoea, and weight loss. Before using the drugs, you should get tested and consult a doctor.
"It's important to remember that to live an active and healthy life, you have to take care of yourself and help your body work as efficiently as possible. Do not delay visits to the doctor and listen to your condition, your health is in your hands," the expert reminded.
Earlier, OBOZREVATEL wrote about what to eat in summer to withstand hot days. These foods will help keep you cheerful and cool your body. Read more in our article.
Only verified information is available on our Obozrevatel Telegram channel, Threads and Viber. Don't fall for fakes!