Trending:
Tempting proposal or financial difficulties: horoscope for all zodiac signs on May 5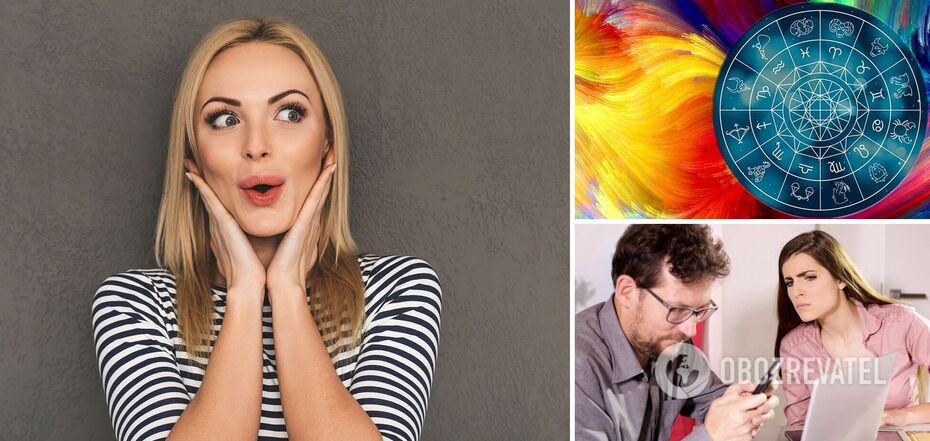 Aquarius will have a tempting offer and an important decision to make. Pisces will face financial difficulties.
Tarologist and predictor Olga Solomka exclusively for AstroOboz made a horoscope for all zodiac signs on May 5. Learn what awaits you.
Aries.
The people you'll meet will be pleasant enough for you to think about how to bring the relationship closer and turn it into a more intimate and lasting one. In the end, it could be personal as well as business collaborations.
Taurus
Yesterday's quiet day gave you a chance to gain some strength, and today you are more like a whirlwind, sweeping away everything in your path. You will do everything, keep up with everything, and at the same time clean up after yourself and create a good mood for others.
Gemini.
Today it can take hours from the idea to the final result. As soon as you have some new ideas in your head, you immediately proceed to their implementation. And this strategy yields results because you're already taking stock and enjoying the result.
Cancer
There will be time and inspiration to deal with all the rubble that has accumulated around you for a long time. And you'll spend the whole day, and maybe even next weekend, sorting things and clearing out the area.
Leo.
You'll be pestered with jealousy today, which will indicate not love at all, but a desire for power. So don't get excited when you get jealous, regardless of whether it's the light version or the hard case.
Virgo
This evening of the last working day is best devoted to some cultural events - to visit the theater, concert program, exhibitions, or other performances. And it is desirable to share this joy with someone family and friends.
Libra.
Finally, the holiday of love came to your street too, and now you can catch up on your spring desire to enjoy all the delights of emotional life. Passion is waking up, and now you feel fulfilled and happy.
Scorpio
Health will require extra attention, tests, consultations, and examinations. It may be time for preventive measures, routine procedures, medical checkups, or a spa vacation.
Sagittarius
Be in constant motion, among people, in communication and active activities, busy both your head - important calculations, analysis, and realizations, and your hands - some constant and monotonous, sometimes very hard, work.
Capricorn
Foreigners will be especially active in your surroundings today. Both international structures and individuals from abroad are interested in you or your activities. And you will be very pleased to know that foreign partners are interested in you.
Aquarius
You could get an offer to become a part of a powerful team that wants to have you in their ranks. This is not a bad, though unexpected, option. And you'll have to puzzle over whether to change your life or to leave everything in the same place.
Pisces.
You will face a rather complicated financial situation, which, however, will be solved very easily and unexpectedly. For example, you'll have your debts written off or there might be someone who can help you pay them off, or maybe you'll have your debts restructured.
As reported by OBOZREVATEL, earlier astrologers told which signs of the zodiac may lose money in old age. Mistakes of youth will cost them very dearly.
In addition, astrologers have suggested how to get rich for each sign of the zodiac. According to experts, you can achieve financial well-being by analyzing your mistakes and moving confidently toward the goal.