Trending:
Spectacular red dumplings: How to color the dough with a simple ingredient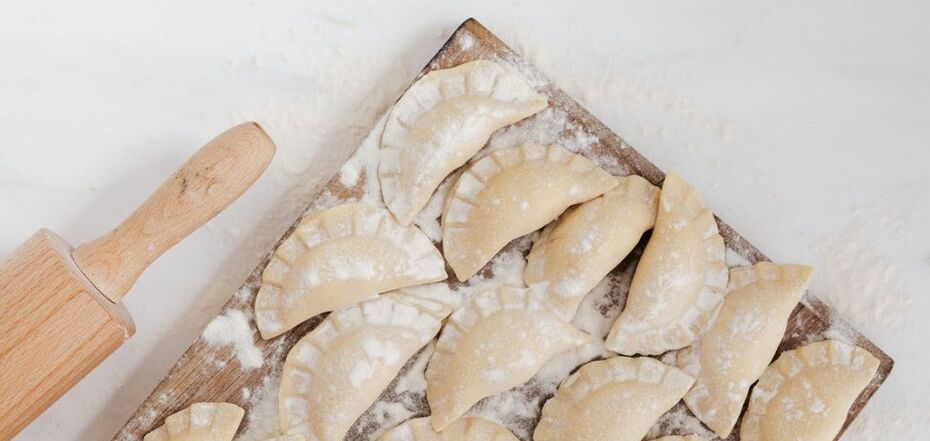 How to make red dumplings
Traditional dumplings made of wheat flour turn out white. But the dough can be colored. Cherries are ideal for this purpose. The color turns out rich and homogeneous. Such a dish can be cooked even for Easter, because red is the symbol of this holiday.
The idea of cooking red dumplings was shared by famous Ukrainian chef Vladimir Yaroslavskyi(yaroslavskyi_vova) on Instagram.
Ingredients for 26-30 dumplings:
Batter:
160 g cherry juice.
20 g butter
175 g flour
25g sugar
Filling:
300 gr cottage cheese
1 egg yolk
40 g sugar
Sauce:
leftover cherries - 240 g
sugar - 50 g
butter - 15 gr
you can add a little bit of orange juice
sour cream for serving - 200g
Method of preparation:
1. Pour the juice into a saucepan, add the sugar, butter and bring to the boil. Add 100 g of flour, quickly knead the mixture with a wooden spatula and remove the casserole from the heat.
2. Remove the dough from the saucepan, cool slightly, and incorporate the remaining 75 g of flour.
3. Cover with clingfilm and let cool for 20-30 minutes.
4. Roll out the dough thinly.
5. Cut out circles 7 cm in diameter, put the filling on the bottom, previously grated with sugar and egg yolk cottage cheese.
6. Form dumplings, then cook for 3 minutes in salted water.
7. Separately, heat the remaining cherries in a pan, add sugar and a bit of butter and heat the cooked dumplings on both sides to bring back the color.
8. Serve with sour cream or ryazhenka.