Trending:
Quick pickleв cucumbers: proportions per liter jar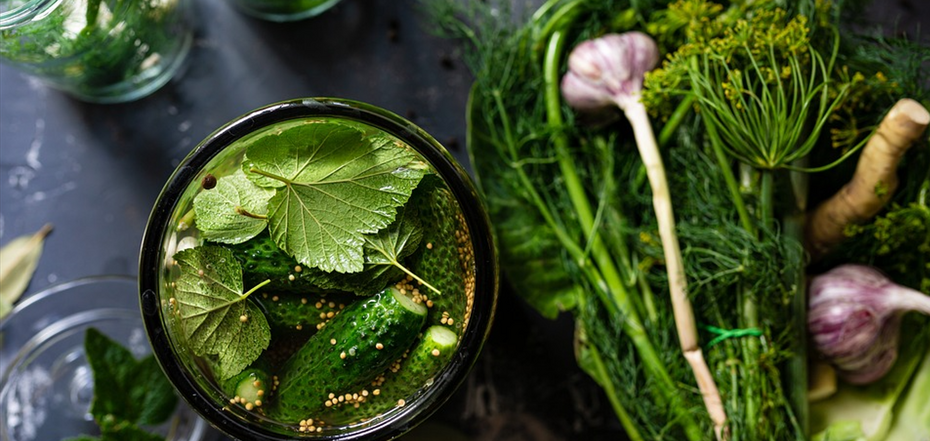 Recipe for pickled cucumbers per liter jar
Pickled cucumbers are a very simple and delicious snack for all occasions. Despite the fact that they are not difficult to prepare, but it is very important to prepare a successful marinade and clearly observe the proportions.
Popular cook Lilya Tsvit on her channel(Lilia Tsvit) on YouTube shared a recipe for pickled cucumbers. For one liter jar, you will need about 500 ml of water and only 2 tbsp. of vinegar.
Ingredients:
dill inflorescence - 1 pc
bay leaf - 1 pc
horseradish root - 2 cm
parsley root - 2 cm
garlic - 4 cloves
allspice - 3 units
coriander - a pinch
mustard - 0,5 tsp.
cloves - 1 pc
For the marinade:
sugar - 1 tbsp.
salt - 1 tbsp.
vinegar - 2 tbsp.
Method of preparation:
1. Wash the cucumbers and soak them in cold water for 1 hour. Cut off the ends of each cucumber.
2. Place all the necessary spices and herbs in the bottom of the jar. Tuck the cucumbers in.
3. Add to the jar all the necessary ingredients for the marinade.
4. Pour boiling water over and cover with lids.
5. Sterilize the jar of cucumbers for 10 minutes from the boiling point.
6. Close the jars with the lids. Turn the jars upside down, cover with something warm and leave for 1 day.
Also on OBOZREVATEL you can read the recipes: