Trending:
Puffy chocolate Easter cake: made with yeast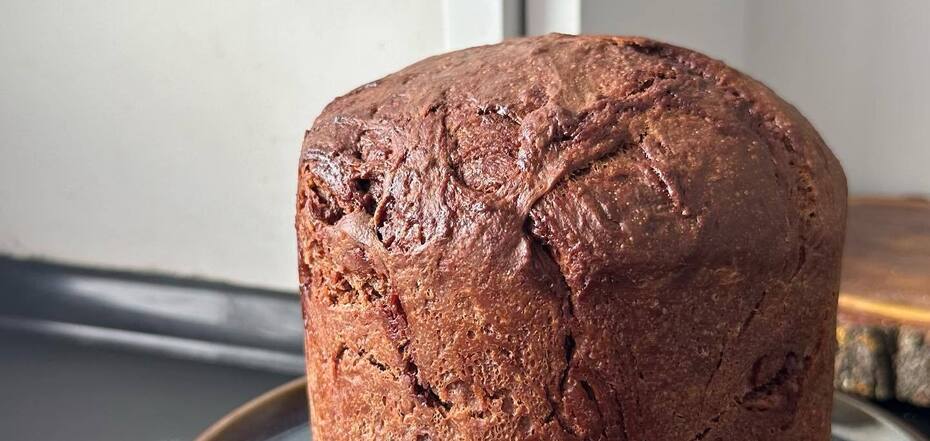 Delicious chocolate Easter cake on yeast
A chocolate Easter cake is a very original version of a holiday dessert. Especially if you fill it with white icing on top and think of interesting decorations. The yeast dough is very fluffy and bakes perfectly.
A simple idea for making a yeast chocolate Easter cake is published on the Instagram page of food blogger Valeria Demenchuk (mrs.demenchuk).
Ingredients: (1 piece with a diameter of 13 cm):
egg - 1 pc
milk - 120 ml
sugar - 70 g
dry yeast - 4 g
salt - pinch
butter - 30 g
25 gr vegetable oil
flour - 270g (more or less may be needed)
cocoa - 30 g
milk chocolate - 60g
Method of preparation:
1. Add salt and sugar to the egg and mix. Add milk, vegetable oil, melted butter, yeast and mix thoroughly.
2. Sift the flour and cocoa and knead the dough, which will be a little sticky on your hands.
3. If the mass is very sticky, add flour.
4. Add the finely chopped chocolate, stir, cover with clingfilm and place in a warm place for 2-3 hours. Then form a ball and place it in a mold.
5. Cover again with cling film and place in a warm place for another 1 hour.
6. Bake at 170 degrees for about 30-40 minutes.
7. For the chocolate base, melt the chocolate, spread it over the shape and put it in the refrigerator until it hardens. Then we put the cooled pastry in it.
8. The best time to apply the glaze is when you take the Easter cake out of the mold.
Also on OBOZREVATEL you can read the recipes: