Trending:
New ways to serve mashed potatoes: 18 tasty ideas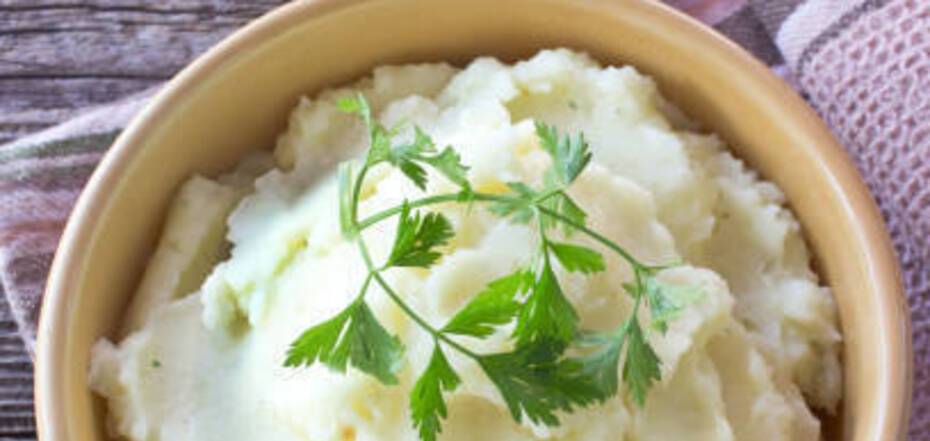 How to serve mashed potatoes originally
It's hard to imagine any celebration without mashed potatoes. The side dish perfectly complements meat and fish. But if you used to add only butter or milk to this dish, now you can experiment with different flavors.
The food bloggers of the fayna_kitchen cooking page on Instagram shared 18 ideas for serving mashed potatoes. There's a combination for every taste.
What can be deliciously served with mashed potatoes:
1. With finely chopped dill/green onions/parsley
2. With crushed garlic
3. With grated Parmesan or other cheese or cottage cheese
4. With mustard in the grains
5. With frying: onions + finely chopped meat
6. With fried onions and chopped nuts (pine or hazelnuts).
7. With paprika and sour cream.
8. With chopped boiled carrots in a blender.
9. With spinach stewed in cream.
10. With fried finely chopped mushrooms and onions.
11. With sun-dried tomatoes and rosemary.
12. With fried bacon pieces.
13. With cream, grated cheese such as Dutch and caraway seeds.
14. With boiled cauliflower or broccoli whipped in a blender.
15. Wasabi (add it carefully).
16. With truffle oil.
17. With fried chanterelles and a small pinch of nutmeg.
18. With finely chopped olives.
Also, you can read these recipes on OBOZREVATEL: