Trending:
New prospects or problems: horoscope for all zodiac signs on May 16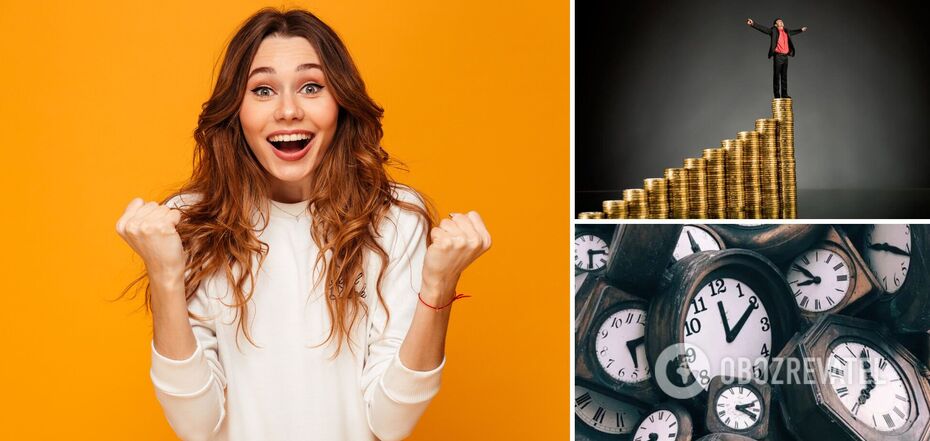 Libras will get new perspectives and very interesting offers. Aquarians may encounter problems.
Tarologist and prognosticator Olga Solomka exclusively for AstroOboz made a horoscope for all zodiac signs on May 16. Find out what awaits you.
Aries
Your confidence and power are growing, and you're already able to take a swing at tasks you couldn't even think about before. There's a very challenging job ahead, and you're confident that you can handle it, even with all the obstacles.
Taurus
Self-reflection, prayer, or meditation will help, because you need to calm down as much as possible in order to come to some important decision. To find an opportunity for solitude and proper reflection.
Gemini.
You'll move faster and do things more bravely. Somewhere your fear or habitual self-limitation goes, you're able to gather all your strength in a bunch, mobilize people to help, jump over your head, and be respectful people to attract.
Cancer
There comes a favorable period for a boisterous social life, when you find yourself among interesting people, cameras, and spotlights, visit places where the rich and famous gather, where you too can assert your ambitions.
Leo
There will be a good opportunity to manage people and processes a bit. Perhaps some responsibility will fall on you today and it will depend on you how successful it will be and whether you will continue to do so.
Virgo
The new responsibilities that will fall on you today may seem quite complicated and unnecessary at first, and you'll even be inclined to refuse to do them. But don't be in a hurry to do so, it's better to figure it out to increase your importance and indispensability.
Libra
New prospects are looming, but you will need to look at them very carefully and weigh all the nuances so that you don't regret them later because of too frivolous decisions. And here you should pay attention both to who might be offering you something and to what your inner voice says.
Scorpio.
The roads are good today. Not only do you manage to get from point A to point B in the easiest and quickest way, but you also manage to enjoy the road to the fullest, for both the companions will be soulful and the experience great.
Sagittarius
It's important to follow all the rules and formalities today, even if they don't look too smart and logical. Especially pay attention to this if you are filling out important papers, where every mistake or typo will have very serious results.
Capricorn
Today will be a day of generosity for you because you can share everything you have - experience, advice, money, ideas, or things - with someone who needs it. But it won't make you feel devastated, on the contrary, you feel very much happy and fulfilled.
Aquarius
There will be a lot of fog when you don't understand what's going on, as if someone or something is preventing you from seeing all the circumstances clearly and understanding how you should act in these circumstances. So it's best to spend more time and get more information.
Pisces
Certain production or business processes are being automated today, so much so that your workload is greatly reduced. It may even be a little disturbing at first, but eventually, you will realize how much it simplifies and makes your life easier.
As reported by OBOZREVATEL, earlier astrologers told which zodiac signs can remain without money in old age. The mistakes of youth will cost them very dearly.
In addition, astrologers have suggested how to get rich for each sign of the zodiac. According to experts, you can achieve financial well-being by analyzing your mistakes and moving confidently toward the goal.