Trending:
New perspectives or financial luck: horoscope for all zodiac signs for October 24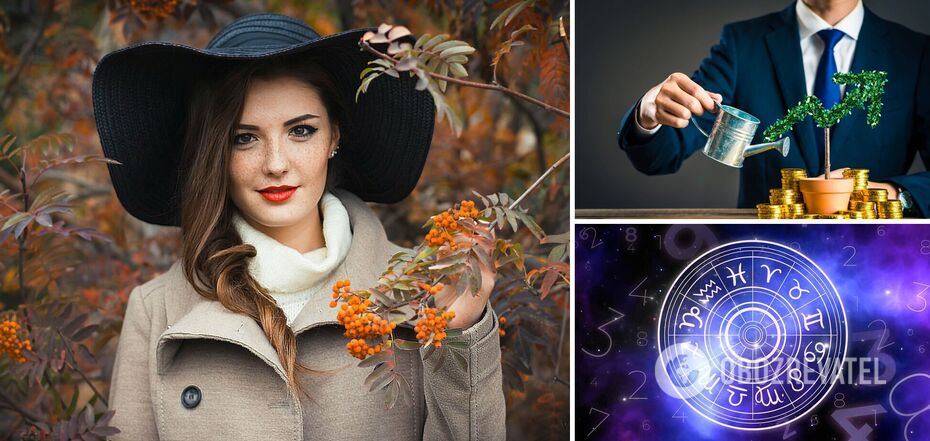 Some will receive important news
Gemini will have new prospects, and this is a chance not to be missed. Scorpios will succeed in financial matters, but they need to be persistent.
Tarotist and prognosticator Olha Solomka has compiled a horoscope for all zodiac signs for October 24 exclusively for AstroOBOZ. Find out what awaits you.
Aries
The roads today will be easy and pleasant, accompanied by unobtrusive companions with whom time flies quickly and imperceptibly. But don't even try to work a little while you're traveling: you won't succeed.
Taurus
You will voluntarily take on additional workloads and obligations. You are so bored now that you are looking for some additional activities, impressions, and incentives to make life seem at least a little more interesting.
Gemini
Today you see your prospects and all the opportunities that are opening up for you. You like it so much that you will make every effort to turn imaginary prospects into very concrete and real ones.
Cancer
Communication with people today will be sweet and relaxed, both personal and business. You will be listened to carefully, given valuable advice, consulted professionally and expressed clearly, which will be extremely important to you.
Leo
There will be an attempt to transform your old life into something new and progressive, to add some new technologies, knowledge, and information that can make the necessary changes in your mind, taking into account previous experiences and mistakes.
Virgo
You will move a lot if not in the streets then in corridors and floors, and you will need to go around or bypass many different places or addresses in a rather limited time.
Libra
You feel incredible unity with your loved ones, who will understand you at a glance today. You will establish close ties even with very distant relatives and create a wonderful family atmosphere.
Scorpio
Financial and legal issues today are resolved in your favor only because you resolutely defend your interests, insist on your own, and do not agree to unfavorable conditions. Be persistent and do not adapt to others.
Sagittarius
You have new desires and plans on how to realize all these desires. And these new ideas may be radically different from everything you wanted and worked on before. Your surroundings will not understand you very well, but it's your choice, not theirs.
Capricorn
You will need to learn new information, some laws or rules, without which you will not be able to move forward, including your professional sphere. You may need to undergo some kind of special training, either long or short-term.
Aquarius
Even confusing issues can be untangled and resolved today. You will win in some private and business disputes, and it will turn out that you are right and your opponents are wrong.
Pisces
You will organize your papers, deal with various agreements and receipts, approve some permits, sign important documents, and deal with other bureaucratic matters that require your attention.
As OBOZ.UA reported earlier, the next five years will be crucial for many zodiac signs. You will have to make important decisions, take risky moves, and start new chapters in your relationships and career.