Trending:
New opportunities or a reason to celebrate: horoscope for all zodiac signs on June 30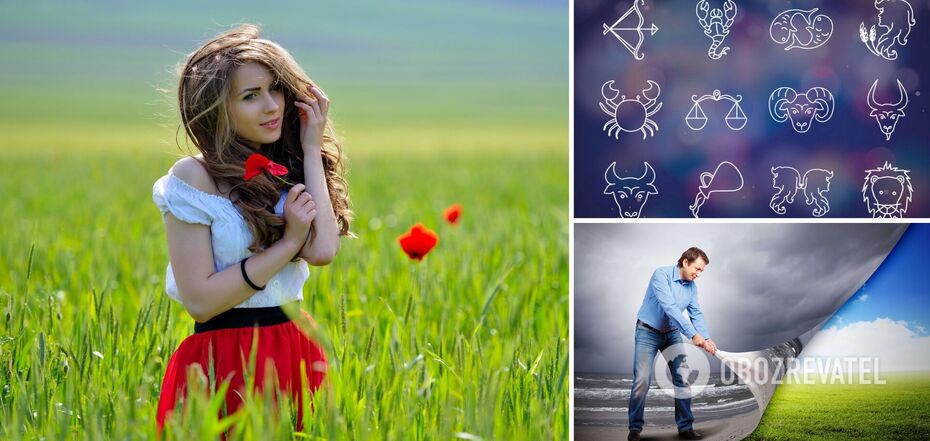 Some people will be very lucky
New opportunities will open up for Taurus, as they can make a career leap. Libra will have a reason to celebrate.
Tarologist and prognosticator Olha Solomka made a horoscope for all zodiac signs on June 30 exclusively for AstroOboz. Learn what awaits you.
Aries
Get incredible results today thanks to your skillful management. And it's important to note that it's not manipulation, but just good leadership and motivation of people to get better results so they will want to achieve the goals you want.
Taurus
New opportunities for self-actualization are opening up. For example, you might get the idea to learn something new, take part in professional competitions or apply for some important position.
Gemini
Your desire to learn and develop today can take especially acute forms. It is clear that you won't be able to sit in one place for long, that's why there are ideas of getting another degree, profession or creating a private business.
Cancer

From the outside it may seem that you are in a relaxed, meditative state, thoughtful and even inhibited. That's partly true, but in fact you're dealing with very serious underlying issues.
Leo
There can be some kind of explosion of passion, where love occupies your whole head that you can't think about anything else. Some unbelievable things happen, like going back to your exes or rushing into a new relationship.
Virgo
You'll want so much silence and solitude that you'll be vigorously seeking somewhere to hide from any contact, even casual ones. It is good for those who can decide for themselves whether it's worth socializing with someone today or whether it's better to seclude yourself.
Libra
This can be a truly festive day for you as you immerse yourself in some kind of incredible extravaganza. It might be some kind of family celebration, a wedding, anniversary, or maybe your work team will be celebrating something, too.
Scorpio
The end of the week will be another weekend for you, when you can not run to work, but arrange and spend the day in a relaxed state, maybe somewhere in nature, out of town, at the cottage or on a short tourist trip.
Sagittarius
Financial matters cause some anxiety and even frustration. After all, the money you receive will not be the sum as promised. You were counting on one amount, but the result is much less. So you need to find out what's going on.
Capricorn
There is a high probability of getting to some kind of celebration, official or social event, which will bring you not only a certain discharge or pleasure, but also quite a specific benefit. After all, here you can find the people you need.
Aquarius
Decisions today have to be taken very quickly, you don't have enough time to analyze all the initial data, weight and pros and cons. You will be made to choose, so it almost like flipping a coin to decide what to do.
Pisces
Finally you can relax today. Take a break from stressful weekdays, do some favorite things, go for a coffee with your colleagues, talk to nice people and spend time with your loved ones.
As reported by OBOZREVATEL, the Sun has moved into the sign of Cancer. Its season increases emotional sensitivity, tendency to romance and can be associated with mood swings. It is the time when people tend to fall in love in the summer.
This July is the time of Venus retrograde, which can help you assess the quality of your relationship and understand what you really value and what you want. These changes can be scary, but they are necessary to start moving forward if you are stuck.