Trending:
New experiences or hard work: June 24-25 horoscope for all zodiac signs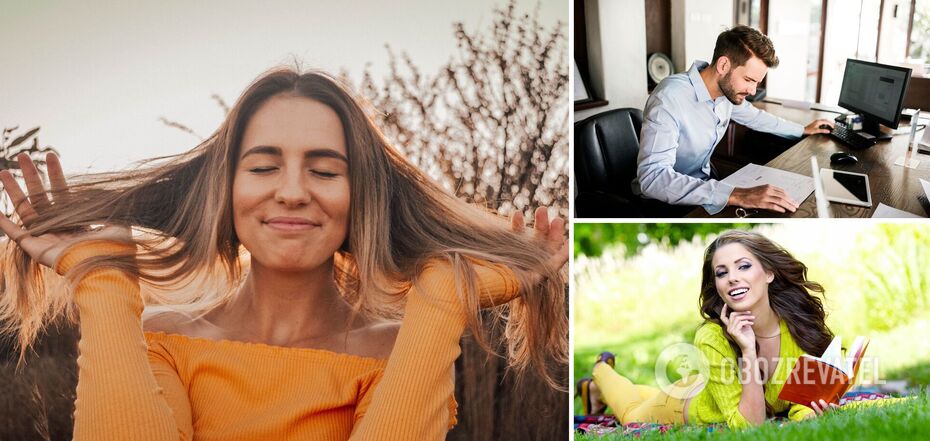 Not everyone will be able to rest
Leo will want new experiences and travel to exotic destinations. Aries will have to work hard.
Tarologist and prognosticator Olha Solomka exclusively for AstroOboz has compiled a horoscope for all zodiac signs for June 24-25. Learn what awaits you.
Aries
You will have to do a lot of physical work and in general actively spend these days, even if you really want to lie somewhere in the sun or under the air conditioning, you will not succeed - friends or family will do everything to activate you.
Taurus
The weekend is finally here and you can already look forward to a holiday, including one that's as relaxed and very lazy as possible. For example, go to the cottage or spend all your days on the beach, in nature, by the water.
Gemini
Other people are really counting on you now, and you can't let them down, you can forget about rest. So you have to plan quite tightly to accommodate your tasks, help and work.
Cancer
Loved ones will help you spend this weekend almost benchmarked - with a long and sound sleep, lazy mornings, cute homemade trivia, cooking something delicious together and spending time in nature.
Leo
You'll want thrills, interesting experiences, an emotional lift from something new and unusual. So you'll initiate some very interesting leisure activities, such as going on excursions, travelling to exotic places.
Virgo
The weekend will be radically different, if on Saturday you continue to work intensely and even with some eagerness as if the weekend is not for you at all, then on Sunday you can finally switch completely to your own affairs.
Libra
Not only do you have to work yourself, but you also involve your friends and family, who will help you in every way they can, just to get you done with your business and start relaxing together.
Scorpio
You can finally spend the whole weekend doing what you want and doing what you love, and it could be as mindless lying on the couch, long walks with your loved ones, working at the cottage or your personal hobbies.
Sagittarius
You can convince anyone of anything right now, you have compelling arguments and a strong enough emotional charge to be believed and followed. Generally speaking, you will persuade partners and even opponents to your side.
Capricorn
Spend these days somewhere away from civilisation, where there's no TV or internet, maybe even no electricity. After all, you're in dire need of that ultimate reboot right now, and you also need to think hard, so clear your head.
Aquarius
All eyes are on you today. Perhaps it is now some important unforgettable events in your life, when you are the protagonist, gathering people around you, getting fame, love and applause.
Pisces
Those close to you will need your attention, love and support. It may even be enough for someone if you call them and ask how things are going. Of course, it would be ideal to visit your loved ones and spend the whole weekend with them.
As reported by OBOZREVATEL, the Sun has moved into the sign of Cancer. Its season increases emotional sensitivity, a penchant for romance and can be associated with mood swings. It is with him that people tend to fall in love in the summer.
This July is the time of Venus retrograde, which can help you assess the quality of your relationship. Understand what you really value and what you want. These changes can be scary, but they are necessary to start moving forward if you are stuck where you are.