Madeleine cookies: a classic recipe for a flavorful pastry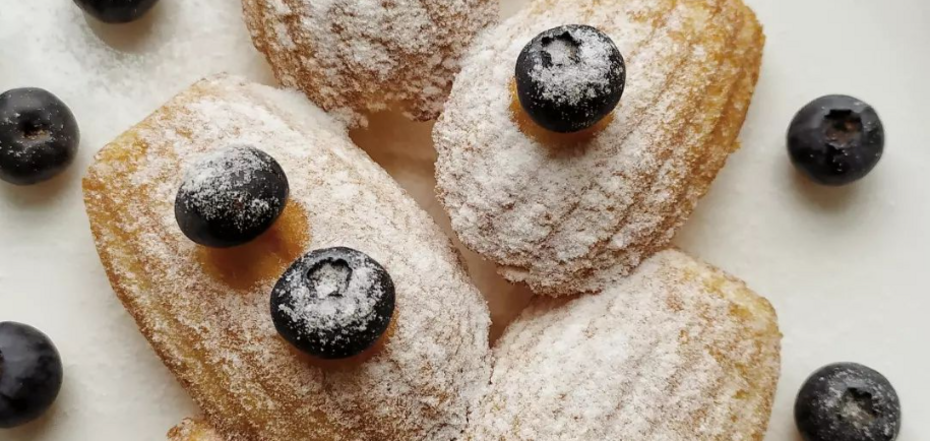 Madeleine biscuit recipe
"Madeleine" is a popular cookie is traditionally made in the form of shells. Following the cooking guidelines, the cookies are very soft and just melt in your mouth. If desired, the dough can be supplemented with zest or candied fruits, so that the pastry will be more unique.
Food blogger Anna Kiper(ann_kiper) on her Instagram page shared a recipe for Madeleine cookies.
Ingredients:
butter - 125 g
flour - 125 g
starch - 1 tbsp.
eggs - 4 units
sugar - 125 g
vanilla sugar - 1 pb
Citrus zest/candied fruits as desired
Method of preparation:
1. Melt the butter on low heat. Mix the flour with the starch and sift twice.
2. Mix the eggs with the sugar and vanilla sugar, put on low heat, and start beating - the mass should turn into a light puffy cream.
3. Remove the bowl with the cream from the water bath, and whisk for a few more minutes to allow the mass to cool slightly. Then sift the flour into the cream and pour in the butter. Thoroughly mix the dough.
4. Fill the Madeleine molds or any other molds you have with the resulting batter. Bake for 10-12 minutes until the biscuit is golden.
Also on OBOZREVATEL, you can read the recipes: