Trending:
International sports and corruption mafia: Russia is the mother and Qatar is the father?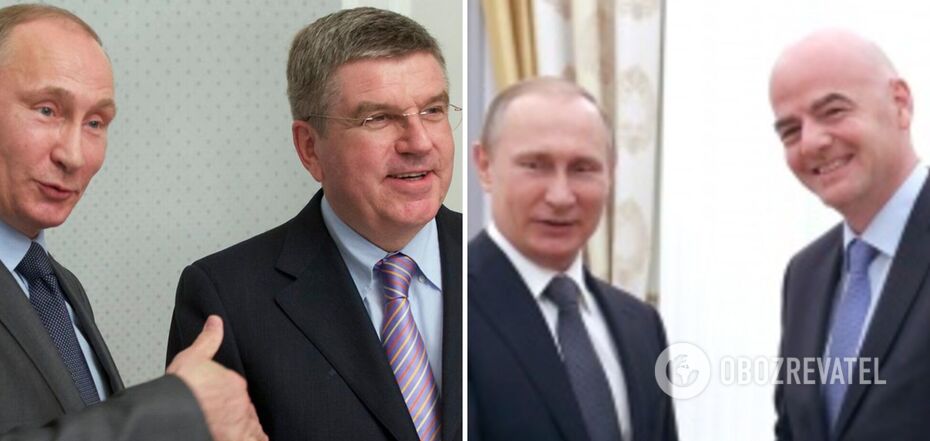 The story of the international sports and corruption mafia's struggle for the participation of "innocent Russian and Belarusian athletes" in the 2024 Olympics in Paris has reached its limit.
At the first stage, the role of advocate for the "innocent Russian people and sport" was taken on by IOC head Thomas Bach.
There is more. FIFA head and Putin's friend Giani Infantino, the one who did everything to "fairly sell" the Winter World Cup to Qatar, lobbied for the right to broadcast the 2022 World Cup to Russia and also demanded that Ukraine not fight for its territorial integrity for a month while this Qatari football show is going on. It seems that this "football corrupt" has sold not only the prescriptions of sports integrity, but also his soul for money.
The other day, French President Emmanuel Macron, who cannot imagine the Paris Olympics without the Russians and Belarusians, also took the side of the enemy in the undeclared war on the sporting front!
But the saddest event happened yesterday when the position of the USA NOC head Susan Lyons became known; she supported the necessity of Russian and Belarusian athletes' admission to the Olympic Games in Paris, which will start on July 26, 2024.
It makes you want to exclaim:
and you are the US NOC along with the sports-corruption mafia, for whom Russian or Qatari sponsorship money and bribes weigh more than OLYMPIC VALUES and SPORTS HONOR and GOVERNMENT?!
And what about our sports functionaries? They award Bach and K. with the highest state honours, they flog themselves to positions in the international sports-corruption movement at any cost and seek to beg for the right to host the Winter Olympics as a means of GREAT sports THEFT.
So in the fight for true Olympic values and sports virtues, we hope only for that Ukrainian and international sports community which is NOT for sale for bloody sponsorship money and bribes.
P.S. Let me remind you that "innocent Russian people and innocent Russian athletes" have already KILLED 184 Ukrainian athletes and destroyed hundreds of sports facilities across the country.