Trending:
How to properly smoke lard at home: no difference from the store one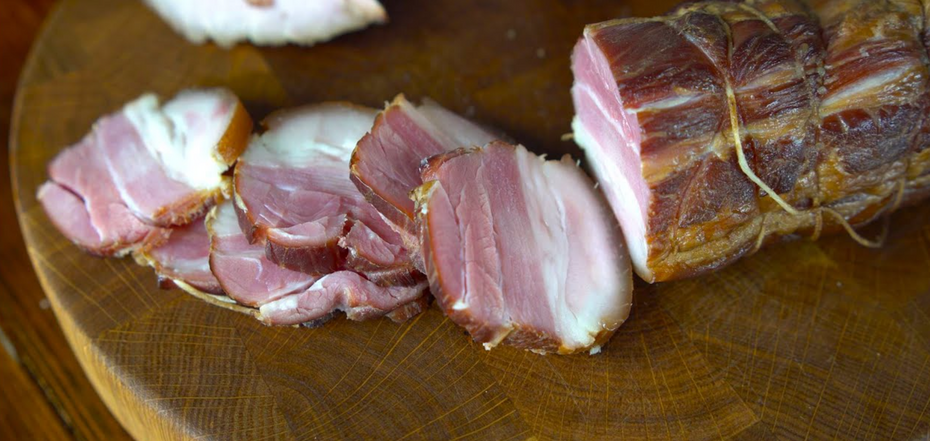 Smoked lard recipe
It is easy and fast to smoke lard at home. The most important thing is to choose high-quality fat with meat veins and marinate it well in a marinade before smoking. Such lard turns out very rich and has a pleasant smoky flavor.
One of the culinary channels(Carpathian Skvarki) on YouTube published a recipe for homemade smoked lard.
Ingredients:
meat / lard - 10 kg
water - 10 liters
sugar - 300 g
salt - 400 g
bay leaf - 10 pieces
black pepper - 10 g
allspice - 5 g
coriander - 2 tsp.
cloves - 10 cloves
Preparation method:
1. Pre-rinse the fat under cold running water.
2. To prepare the marinade, pour water into a pot and bring to a boil. Immediately after boiling, add all the spices and sugar. Stir until dissolved, cook for 10 minutes and cool.
3. Dip the lard in the cooled marinade. Cover the container with the lid and leave in this form for 3 days. On the second day, be sure to take the marinade in a syringe and pierce the entire surface of each piece of fat.
4. After three days, take out the fat from the marinade and tie it with thread all over the surface. Stick each piece on an iron hook. Make sure that the rod is placed on top under the thread, so the fat will not fall during smoking. Hang the lard on a wooden stick and leave it like this for 20 minutes.
5. After that you need to carefully lower the fat into the heated smokehouse, cover it with a cloth from above. Smoking temperature is 60-80 degrees. Smoking time is 6-8 hours.
Also on OBOZREVATEL you can read the recipes: