Trending:
How to dye marble eggs for Easter: only natural dyes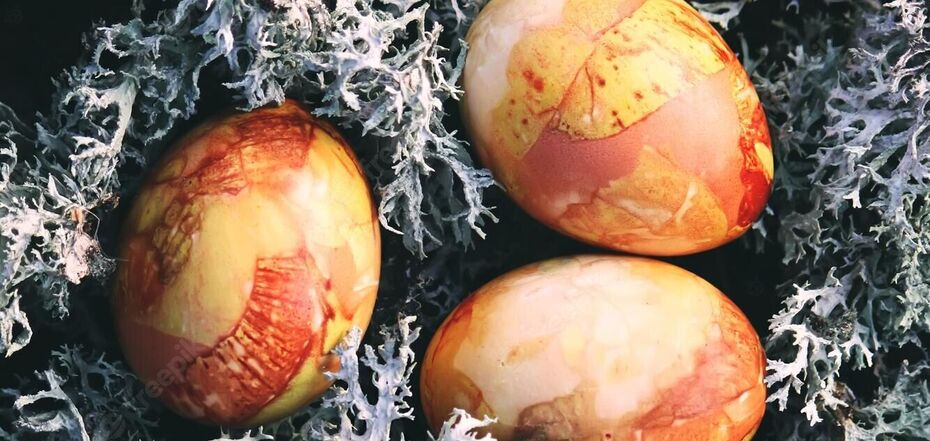 Marbled egg dyeing method
Many people use onion husks to dye Easter eggs. It turns out a pleasant amber color. But if you do a few simple manipulations with such a component, the eggs will have an exquisite marbled shimmer.
The marbled way of dyeing Easter eggs was described by food blogger Nadezhda Oranska(nadia.oranska) on Instagram.
What you will need:
gauze
thread
onion husks
salt - 1 tbsp
vinegar - 2 tablespoons
water
carcade tea - 100 g
Technology of egg dyeing:
1. Wash and dry the eggs.
2. Cut the husks with scissors, add some white paper.
3. Dip the egg into the water.
4. Roll in the husks, and then wrap in gauze.
5. In a pot pour the tea, put the eggs, add salt (so that the eggs will not crack and easy to clean).
6. Pour cold water, add 9-10% vinegar.
7. Add the husk that is left over.
8. Put on the fire, boil for 15 minutes after boiling. Leave then in the broth (the longer you keep, the brighter the color)
Previously OBOZREVATEL reported how to dye blue-yellow eggs for Easter