Trending:
How to cook homemade rassolnik: a very hearty recipe with pearl barley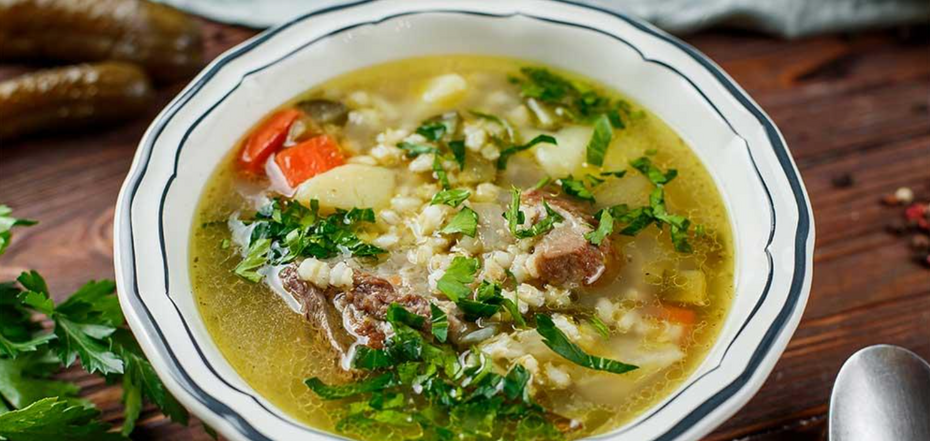 Rassolnik recipe
Rassolnik is a tasty first dish, which in every family it is prepared in its own way, just like borsch: it is made with or without meat, adding rice, barley, millet, beans and pickles. As a result, the whole set of ingredients makes rassolnik thick, rich, fragrant and very filling.
Foodblogger Oksana Bilinskaya(oxana_bil) on her Instagram page shared a recipe for rich rassolnik with pearl barley and meat.
Ingredients:
meat on a bone
water - 3 l
onion - 1 pc
carrot - 1 pc
sour cucumbers - 200 g
tomato paste - 1 tbsp.
pickle brine - 100 ml
potatoes - 2-3 units
barley - 100 grams
Method of preparation:
1. Boil the barley in salted water until tender.
2. Separately, pour water over the meat and cook the broth. Cook for about 1 hour, constantly skimming off the foam.
3. Chop the onion and carrot. Fry until golden.
4. Chop and add to the vegetables cucumbers, tomato paste, cucumber brine and stew for 5-7 minutes.
5. When the broth boils, take out the meat and cut it into pieces.
6. Chop and add potatoes to the broth, add also meat, roast and boiled pearl millet. Stir and cook for 10 minutes.
7. Add salt and herbs. Turn off the heat and you can remove the dish from the stove.
Previously OBOZREVATEL reported on three recipes for rassolnik for every taste.