How not to make crêpes: the most common mistakes that cause the dish to fail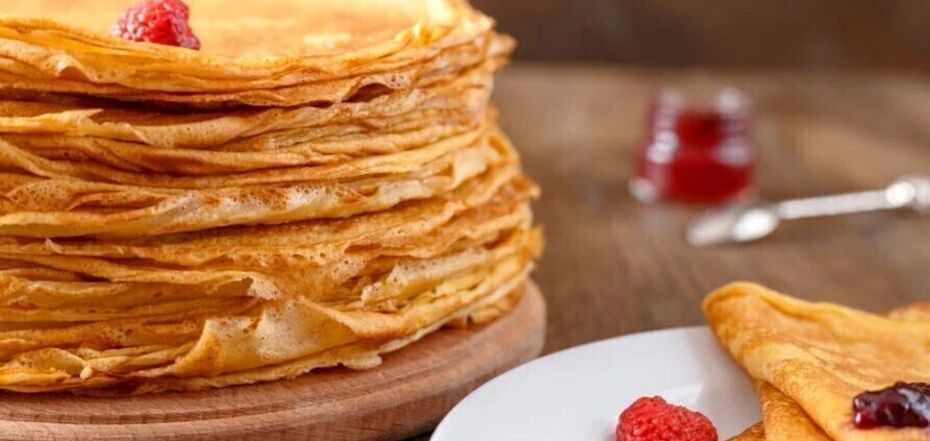 Why crêpes do not come out
Cooking crêpes is a task that does not work for everyone. The products often tear, fall apart, and turn out dry. All these phenomena have many causes.
The editors of FoodOboz will tell you about the most common mistakes that are made during the preparation of a popular dish. If you follow these tips - crêpes will turn out very tender, elastic and soft.
Too thick or too liquid batter
Crêpes batter should be homogeneous and very smoothly spread out on the pan. To get this consistency, you need to prepare the mass in a 2:3 ratio. If you have 2 cups of flour, the milk should be 3 cups.
Cooking pancakes without sour components
This mistake is what causes pancakes to become dry and tough in flavor after they cool. During cooking, you should add very little kefir or sour milk. Then the products will remain elastic for a long time.
Too few eggs or making crêpes at once
If you make these mistakes, the batter will tear. It is the eggs that give the mass softness and elasticity. If there are not enough of them, crêpes will not turn out in one piece. In addition, after kneading, you need to leave the batter for at least 20 minutes to let it stand.
Storing crêpes outdoors
This is why the edges of the pancakes dry out and crumble. Therefore, products need to be covered on top with a lid or plate.
The pan is not hot enough
For crêpes to bake evenly and quickly, you should only fry them in a well-heated frying pan.
Also, you can read these recipes on OBOZREVATEL: