Trending:
How much sugar and when to add to jam: the secrets of successful canning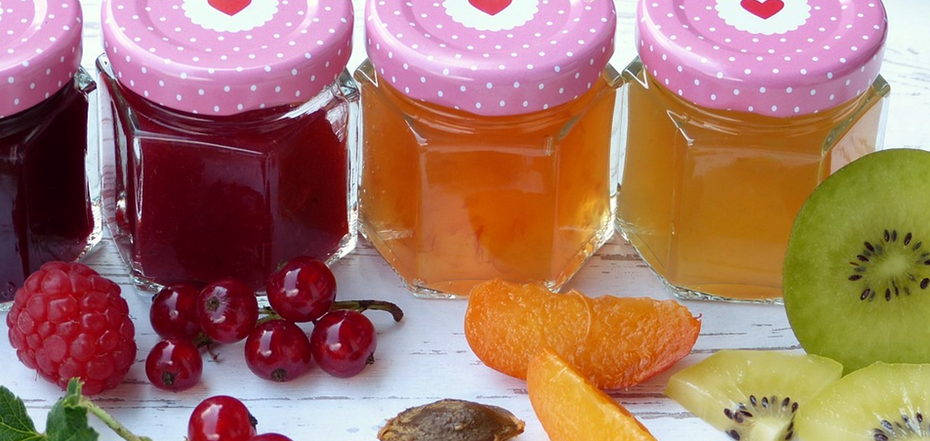 How to cook jam correctly
Fruit or berry jam is not only a filling for baked goods or a spread on a bun, but also a sweet dessert in its own right. In order for the jam to have a pleasant texture and attractive color, you need to follow the proportions, cooking time, and recipe.
The editors of FoodOboz collected information and will tell you how to cook jam correctly and deliciously.
A few facts:
The ideal proportions are 1 kg of berry or fruit puree/1 kg of sugar;
Sugar should be added 30 minutes after the berries or fruits are boiled;
The consistency of properly cooked jam resembles fatty sour cream;
Following the rules of sterilization, the shelf life of jam is 3 years;
When preparing berry jam, it is recommended to add pieces of apples so that the jam has a jelly-like consistency.
The perfect jam recipe for berries and fruit
Ingredients:
Method of preparation:
1. Pick the berries, wash and peel them, then chop them with a meat grinder.
2. Pour the resulting puree into a pan greased with olive oil. Cook for 30 minutes.
3. Add sugar and cook for another 30 minutes on low heat - the volume of jam should reduce by half.
4. Ready jam pour into sterilized jars, but do not torture with lids - it is better to wait for the hardening of the top layer of jam.
5. At this point, you can close the jars with lids.
Earlier OBOZREVATEL reported how to cook jam from apples like marmalade.