Trending:
How long to cook apple jam so it won't be dark: we explain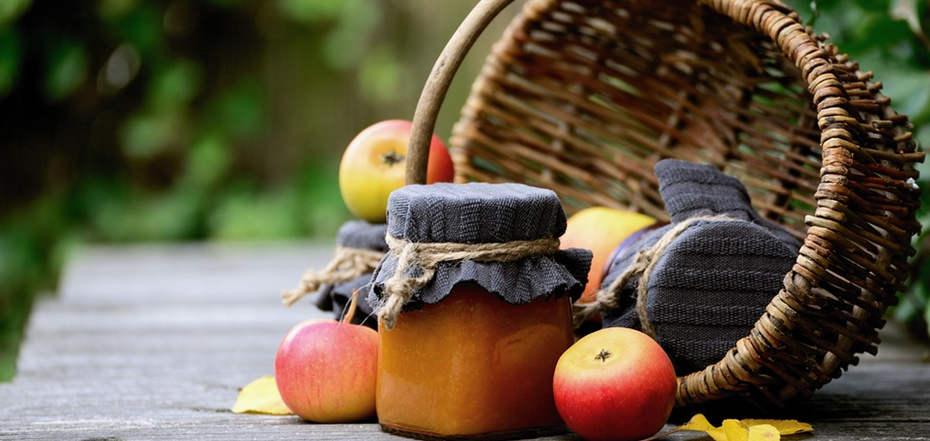 How to cook delicious apple jam
Apple jam is not only a filling for baked goods or a spread on a bun, but also a sweet dessert in its own right. For jam to have a pleasant texture and attractive color, you need to follow the proportions, time, and recipe.
The editors of FoodOboz collected information and will tell you how and how much to cook apple jam, so that it has a homogeneous consistency and attractive color.
A few nuances:
The longer you cook the jam, the darker it will be;
The proportions of sugar depend on the variety of apples: if the fruit is sour - increase the amount by 30%;
If you add slices of lemon or orange to the jam, the dessert will have a subtle flavor and a slight tanginess;
When boiling, the initial volume of apple mass is reduced by half, and it should be noted that apple jam will become thicker after it cools down;
Following the rules of sterilization, the shelf life of jam is 3 years.
Depending on where exactly you cook the jam, the cooking time will differ:
- Apple jam in a pot should be boiled for 40 minutes.
- Apple jam in the multicooker should be cooked in the "Stew" mode for 1.5 hours.
- Apple jam in the bread machine should be cooked in the "Jam" mode 1 hour.
Previously OBOZREVATEL reported how to cook jam from apples marmalade-like.