Trending:
Homemade minced meat kebabs: tastier than cutlets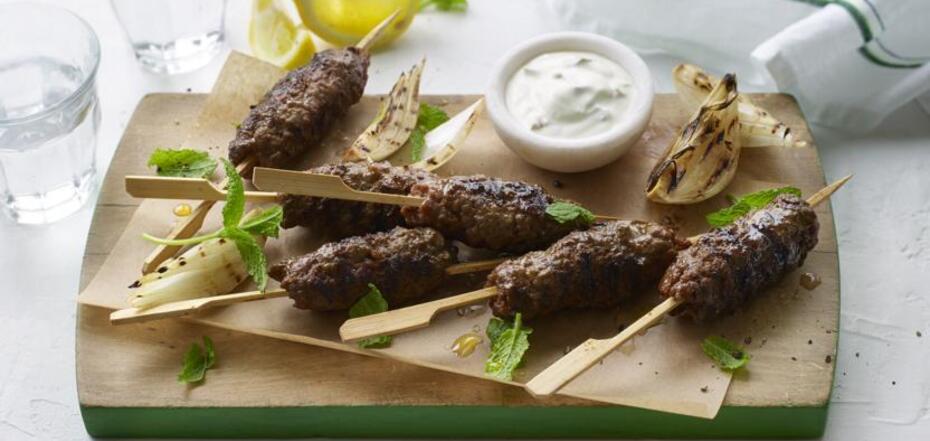 What to make kebab with at home
If you have minced meat - do not hurry to make cutlets out of it. Such a dish is quite trivial and it takes a lot of time to fry. The best option would be to make kebabs. You can simply thread the meat onto skewers and bake it in the oven. The dish turns out low-fat and very juicy.
The idea of making homemade minced meat kebab is published on the page of food blogger Emiliya Yevtushenko(emiliya.yevtushenko) in Instagram.
Ingredients:
1 kg of minced meat
2 onions
2-3 cloves of garlic
Salt, dried garlic, veggie, pepper, favorite seasoning for meat
100 grams of hard mozzarella
10-12 long bamboo sticks
Method of preparation:
1. Turn on the oven to 180 degrees.
2. Place parchment on the baking tray.
3. Soak the bamboo sticks in water.
4. In a separate bowl put the minced meat.
5. Add 1 grated onion and squeeze the garlic, add all the spices, 1 finely chopped onion and mozzarella slices.
6. You can also add parsley.
7. Start molding the meat on the stick. This has to be done quite tightly.
8. Place on parchment and bake for 30-35 minutes.
Also on OBOZREVATEL you can read the recipes: