Trending:
Easy cherry cheesecake: no baking required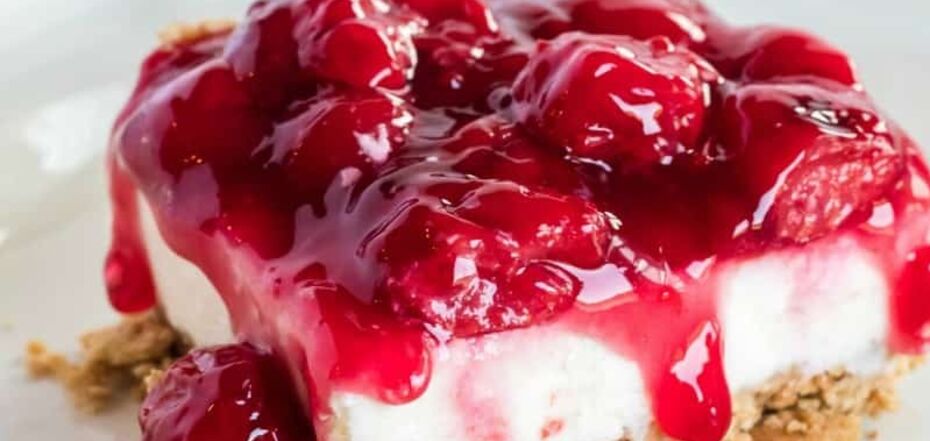 How to make cheesecake without dough and baking
No-bake cheesecake is a great option for a quick dessert. For its base, regular shortbread cookies will do. The cottage cheese mass freezes beautifully in the refrigerator and turns out very tender.
The idea for no-bake cherry cheesecake is published on the Instagram page of food blogger Valeria Demchuk (mrs.demenchuk). This dessert is a great way to use up frozen cherries from last season.
Ingredients:
shortbread cookies - 300 g
butter - 120 g
creamy cheese - 500 g
33% cream - 200 ml
powdered sugar - 90 g
lemon juice - 2 tbsp
gelatin - 20 g + 100 ml of cold water
frozen seedless cherries - 400 g
sugar - 100 g
corn starch - 35g
Method of preparation:
1. Pour gelatin with cold water and leave to swell.
2. Grind the biscuits to fine crumbs, mix with melted butter, put them in the mold and form the walls and bottom. Put in the refrigerator while preparing the filling.
3. Beat the cream cheese with lemon juice, cream and powdered sugar with a mixer until soft peaks form.
4. Melt the gelatin in the microwave in pulses of 15 seconds, add 1 tbsp of the curd mass we have, stir and mix with a mixer at minimum speed with the curd mass.
5. Put it on the biscuits in the mold, smooth it out and leave it for 2-3 hours.
6. Meanwhile, prepare the cherry filling:
7. Put the cherries in a thick-bottomed saucepan and defrost them. Add sugar and put on low heat.
8. As soon as the sugar is completely dissolved, add the starch and cook, stirring, until it thickens.
9. Transfer to another container and cover with a bag or cling film in contact.
10. After it has cooled completely, spread the filling on the frozen cottage cheese mass.
Also, you can read these recipes on OBOZREVATEL: