Trending:
Daria Zvek's Secret Easter cake recipe: how to make a successful pastry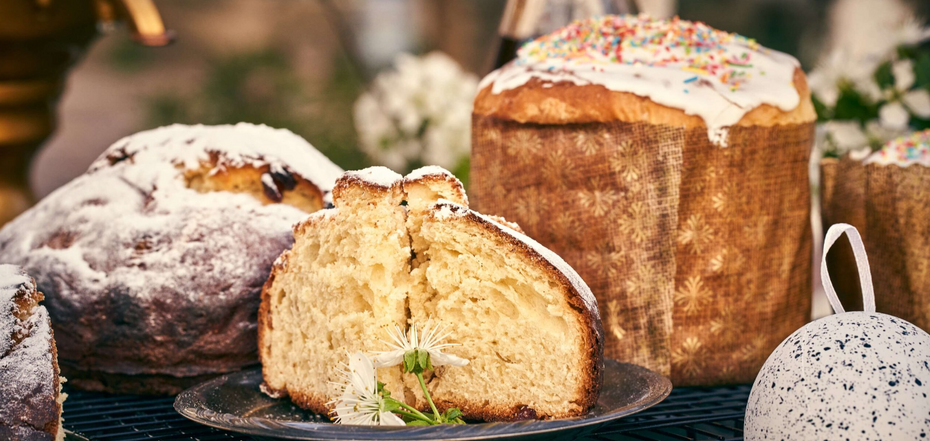 Darya Zvek's Easter cake recipe
Daria Zvek is a famous 20th-century Ukrainian cook, whose recipes remain relevant even today. One of them is the classic egg yolk Easter cake. Our grandmothers used to bake such pastries, and no wonder, because this recipe always succeeds: soft, fluffy and moderately moist.
The food blogger Julia Simonchuk(cook_julija_simonchuk) on her Instagram page shared a recipe for Easter cake with yolks by Daria Zvek.
Ingredients:
flour - 1 kg
milk - 400 g
egg yolks - 10 units
pressed yeast - 100 g
butter (or margarine) - 200 g
sugar - 300 g
raisins - 100 g
salt - 1/2 tsp.
lemon (zest) - 1 pc
Method of preparation:
1. To prepare the sourdough, dilute the yeast in warm milk and add 100 g of sugar and 200 g of flour (of the total amount). Stir and leave in a warm place for 15-20 minutes.
2. Add the remaining sugar, yolks, raisins, lemon zest, salt and gradually all the flour. Start kneading the dough and at the end add melted or room temperature butter (margarine). Knead the dough for at least 15 minutes, until it starts to come off the hands. Leave in a warm place to double in volume.
3. After the dough has risen, you need to knead it and leave it again to increase in volume.
4. Spread the prepared dough into the prepared molds. Cover with a towel and leave to rise in volume again.
5. Bake the Easter cakes in a preheated oven, first at 200 degrees for 10 minutes, then at 160-170 degrees for 30-50 minutes.
Important: There should be exactly 1 kg of flour. If it is more - the pastry will be tight, if less - it will fall. And the butter or fat must be added at the end.
Also on OBOZREVATEL you can read the recipes: