Trending:
Crumbly pork pilaf: what ingredient must be added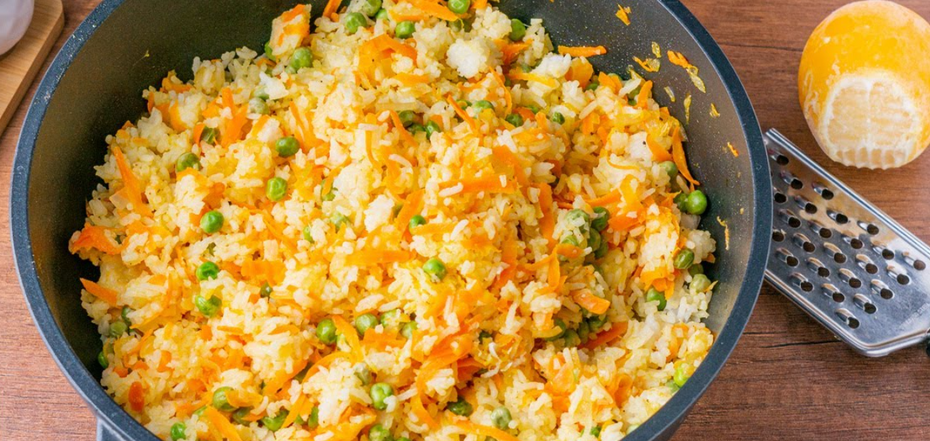 Recipe for Pilaf with Pork
Pilaf is a hearty dish of rice, which is cooked in different ways: with meat, without meat, with spices, onions and garlic. Perfectly cooked pilaf is crumbly, not sticky and very fragrant.
Food blogger Julia Mikulich(yuliia_mikulich) on her Instagram page shared a recipe for pilaf with pork. According to the cook, the amount of oil plays an important role: the more of it - the more crumbly pilaf. But it is important not to add too much oil, so that the pilaf is not greasy.
Ingredients:
meat (pork in the recipe) - 500 g
rice - 300 g
carrots - 220 g
onions - 180 g
garlic - 1 head
spices, salt
oil - 90 g
water - 400 + 100 gr +-
Method of cooking:
1. Rinse the rice well. You can leave it in the water while you cook the meat and vegetables.
2. Dice the meat, cut the onion and carrot into julienne strips.
3. First fry the onion until golden, add the meat and fry until the color changes.
4. Add carrots and stir-fry for 5 minutes.
5. Put meat and vegetables into a saucepan, add 400g water, salt, spices. Bring water to the boil and stew meat for 40 minutes under a lid.
6. After 40 minutes, pour rice into a pan, flatten the surface. Pour 100g of water and cook the rice until the liquid has swollen and evaporated.
7. After 40 minutes, pour the rice into the pot, flatten the surface. Pour100 grams of water and cook the rice until the liquid swells and evaporates.
8. Put a head of garlic in the middle, lightly press it in and make holes in the rice. Pour some water into the holes and cook pilaf under a lid until the rice is cooked, about 20 minutes. Fill the holes with water as needed.
9. Five minutes before cooking, add the bay leaf to the dish. Then remove it. Stir the pilaf and allow it to stand for a while.
Also on OBOZREVATEL you can read the recipes: