Trending:
Career growth or romance: horoscope for 21 June for all zodiac signs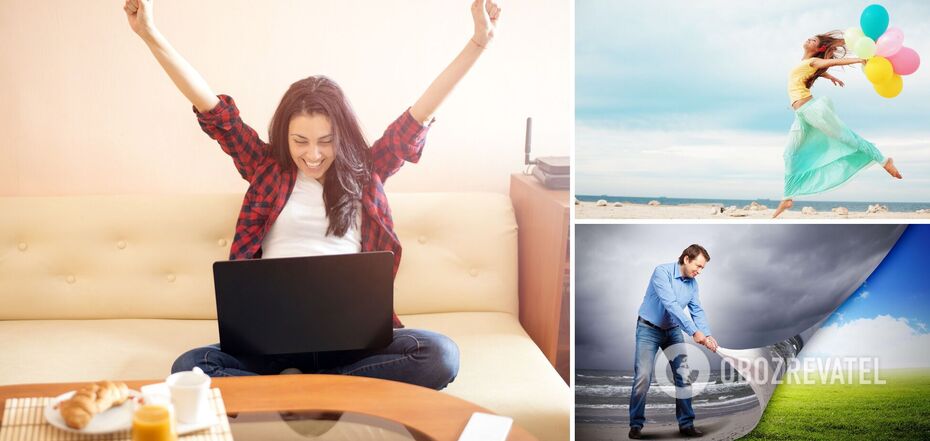 Some will get good news
Leos can expect career growth, and their accomplishments will be recognized. Scorpios will immerse themselves in romance.
Tarot reader and prognosticator Olga Solomka has compiled an exclusive horoscope for all zodiac signs for 21st June, specifically for AstroOboz. Discover what awaits you.
Aries
You are actively developing your project, perhaps even setting aside all other tasks. However, it is important to strike while the iron is hot, while the circumstances are favourable. Your main job can wait for now.
Taurus
You can already see professional growth, noticed not only by your colleagues but also by your competitors, not to mention your bosses, who will shower you with praise, even though some individuals may not have a kind word to say.
Gemini
A magical atmosphere of communication with delightful individuals will make this a generally positive day, despite various challenges related to organizational matters and logistics. Expect financial gains, gifts, and compliments once again.
Cancer
Your vacation or the preparations for it may have already begun as you plan a trip, purchase tickets, book accommodations, pack your bags, and make arrangements for someone to water the plants or feed the cat.
Leo
You may anticipate a career advancement in the near future; at least, such rumors will reach you today. You will receive active hints or direct inquiries about whether you would be willing to take on increased responsibilities.
Virgo
Today, you should exercise particular caution regarding various numbers, rules, and laws. Double-check, analyze, evaluate, and calculate everything meticulously, as the likelihood of errors increases. Despite their seeming insignificance, they could lead to significant losses.
Libra
You are approaching the end of an important project, nearing the finish line, and rushing towards the final stages. A little more effort is needed to celebrate your success, so increase your pace and embrace the desire to achieve victory and recognition.
Scorpio
Today, pleasant interactions have the potential to leave you completely captivated. You may find yourself falling for someone who is simply friendly and attentive, sensing something familiar and comforting in their words or even their gestures.
Sagittarius
You appear to be riding the waves of relaxation and love at the moment, eager to express your feelings and reminisce about past experiences. Someone encourages you to engage in candid conversations, and you find joy in revealing the depths of your soul and memories.
Capricorn
You will strive to tackle the significant workload that has unexpectedly piled up on you. From early morning till late at night, you'll be working to clear the mountain of tasks, perhaps even bringing work home. Just ensure that these busy periods don't become a chronic pattern.
Aquarius
Despite your initial plans to find a warm and quiet place today, where nobody would disturb you, practical demands necessitate your active involvement. You have no choice but to jump in and solve problems created by others.
Pisces
Today, you will receive a multitude of compliments because you look fantastic and exude high spirits. Your persistence and active nature will impress others, and people will truly appreciate your determination at this time.
As reported by OBOZREVATEL, the summer solstice, which this year falls on 21 June, is the moment of greatest activity, the peak of the solar year. Which, of course, cannot but affect the astrological situation. Read the horoscope.
Astrologers say that the summer months will be filled with exciting events, unforgettable emotions, travel, and impressions. And for some zodiac signs, it will be a period of stability and prosperity. Only three signs will be lucky enough to get fabulously rich this summer.