Trending:
Big expenses or new opportunities: horoscope for the week of 6 August for all zodiac signs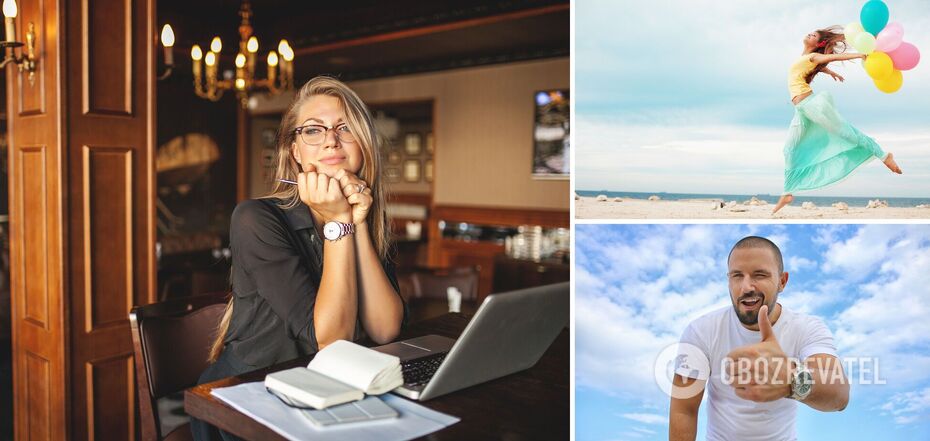 There will be a lot of news
Leos will have a significant increase in expenses, but they will be necessary. New opportunities will open up for Sagittarius.
Tarotist and prognosticator Olga Solomka has compiled a horoscope for all zodiac signs for the week of 6 August exclusively for AstroOboz. Find out what awaits you.
Aries
You will be in a high and even festive mood all week, you have good reasons to celebrate and be in such a happy state, for example, because some pleasant changes have taken place in your family.
Taurus
It's best to spend this week recuperating, as many of you have been working all summer and need to put that tension to work. So do your best to relax, find a quiet, secluded place, take a holiday, and let your boss know.
Gemini
You can become a mentor, teacher or just a good adviser to others, because you know much more than others, but no matter how much you love to learn, the time comes when you no longer need to accumulate knowledge and skills, but to give them to others.
Cancer
You want to turn this world into something very beautiful and incredible, so don't hold back, create and create. Moreover, you now have plenty of opportunities to express yourself as a creative person.
Leo
Your expenses are increasing now, you will need to buy a lot of things, for example, to spend money on holidays, pay for your studies or invest in your own health. And you shouldn't skimp on any of this.
Virgo
Still, someone will need to work, and it looks like this week you'll be the one who ploughs for everyone else. At least colleagues who are already on holiday can count on you to replace them or cover for them.
Libra
You're like Cinderella going to the ball right now - in anticipation of something bright and beautiful, like a holiday or a celebration, especially since you deserve to be rewarded for your hard work. So reward yourself in every way possible.
Scorpio
Clear your space for a new reality, throw away everything that somehow limits you or at least clings to your eyes, preventing you from seeing the horizons. Now is the time to throw out everything unnecessary from your home, head, and life.
Sagittarius
New opportunities, new responsibilities burst into your life at breakneck speed, giving you hope for significant changes, and the ones you've been dreaming of for a long time. And then circumstances turn out to be such that everything is brought to you on a silver platter.
Capricorn
Unexpectedly for your surroundings and yourself, you may start a new life, for example, you decide to change your job, place of residence, get married or divorced. In the end, the main thing is that you feel better after these changes than before.
Aquarius
The week will be filled to the brim with various important matters and events where you need to be as attentive and responsible as possible. But still, find time in your busy schedule for both relaxation and enjoyable activities.
Pisces
Someone or something will try to limit you, from verbal excuses to quite significant physical obstacles, in short, they will almost grab you by the hands to stop you from moving forward. And your task is to overcome all this, to show strength and confidence.
As reported by OBOZREVATEL, August will be a month full of exciting events. Venus retrograde, which will last until 3 September, will bring experiences and even shocks.
In addition, during the retrograde movement of Mercury, Venus and Saturn, all signs should be attentive to professional growth and investment.