Trending:
A new stage in life or financial luck: horoscope for the week of 3 September for all zodiac signs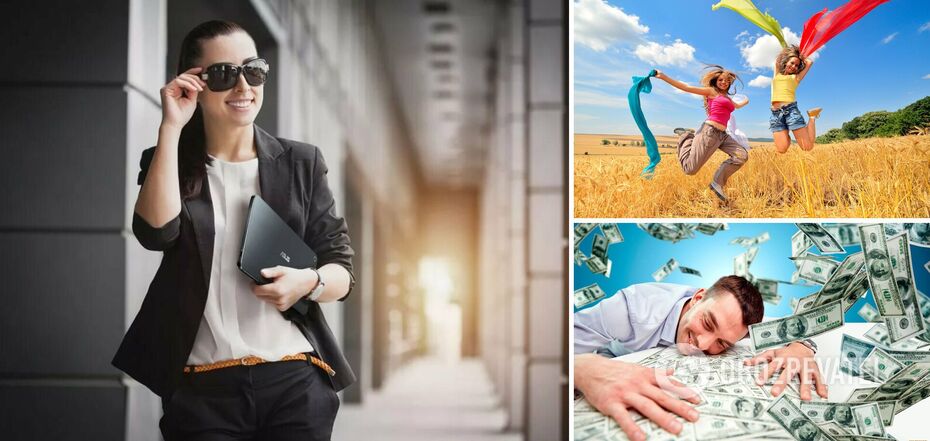 Some will be very lucky
A new stage will begin in Gemini's life, and they will need to make important decisions. Virgos will receive a substantial amount of money.
Tarotologist and prognosticator Olga Solomka has compiled a horoscope for all zodiac signs for the week of 3 September exclusively for AstroOboz. Find out what awaits you.
Aries
New ideas will burst into your life, and you will no longer be able to act in the old way. Even if you've recently started a new phase, you'll need to implement some new techniques and concepts and involve new people again.
Taurus
You can expect some tension and confrontation, as you will be faced with the need to defend your rights, compete, and confront competitors and rivals. However, all this will not go beyond the limits of decency and legality.
Gemini
A new stage of life is about to begin, and it's possible that it could happen this week. You'll move from a state of waiting and pause to a stage of activity, when you'll drop all your old business and start moving forward.
Cancer
You're busy cleaning up your life and the people around you, your workplace, your closets and rooms. As a result, you are collecting huge bins of excess, including all sorts of mental junk, such as prejudice, fears and self-doubt.
Leo
You're still either on holiday or celebrating something, and this week you don't feel like working much. On the contrary, you're resisting the fact that summer is coming to an end and you need to get back to work.
Virgo
This week you will have more money than usual. Perhaps your bosses will decide to raise your salary or pay you a bonus, your debtors will pay you back, and your customers or clients may encourage you and thank you in addition.
Libra
A very positive and inspiring week, you are literally over the moon with happiness, because everything is going so well for you that it's hard to believe. Your business, personal, professional and financial life will become more active.
Scorpio
There may be additional reasons to celebrate, perhaps news from relatives who suddenly want to get married, celebrate a housewarming party, anniversaries, holidays or christenings. And you will be busy preparing for the whole week.
Sagittarius
New ideas are born, new opportunities appear that you must use, if not now to bring all this to life, then at least to reserve this right, write a statement, announce your intentions.
Capricorn
Your activities require very quick decisions. New information and new challenges are coming, and you need to figure out very quickly whether you should agree and go there when you want to, or whether it's not worth it and you can relax.
Aquarius
With joy and enthusiasm, you get down to work, return to the workplace after a holiday, and start working. Ideally, if all this happens at a new workplace or you start new projects.
Pisces
The main topic of this week is your family life, when you are fully occupied with solving family issues, arranging your home, filling out various papers regarding home and family, and taking care of your loved ones.
As reported by OBOZREVATEL, August will be a month full of exciting events. Venus retrograde, which will last until 3 September, will bring worries and even shocks.
In addition, during the retrograde movement of Mercury, Venus and Saturn, all signs should be attentive to professional growth and investment.