Trending:
Zucchini for the winter that taste like pineapples: how to prepare the original preparation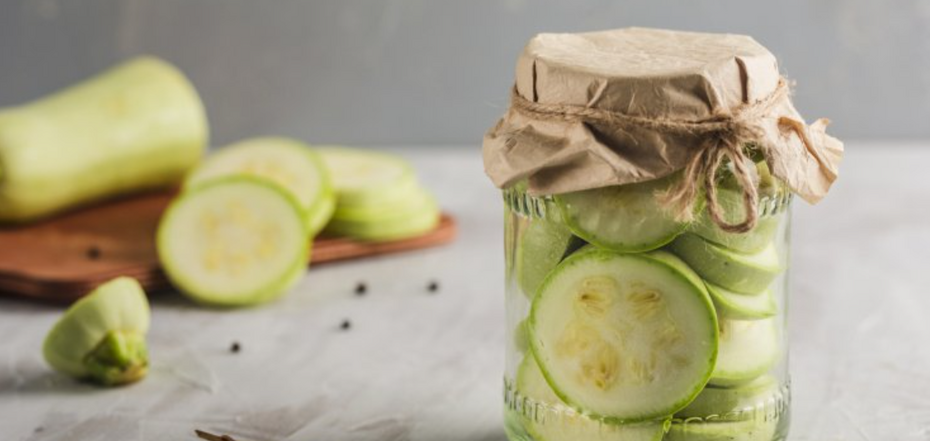 Zucchini recipe for winter. Source: depositphotos.com
Pickled zucchini in a jar is a crunchy and delicious appetizer that can be served on its own or with a side dish. Most often they are closed with spices or garlic. However, there is an alternative, and zucchini can be prepared in a sweet form.
FoodOboz editorial staff will share with you an original recipe for canned zucchini, which taste like pineapples: moderately sweet and with a slight sourness.
Ingredients:
zucchini - 1 kg (peeled)
pineapple juice - 500 ml
sugar - 150 ml
citric acid - 0.5 tsp.
lemon - 2-3 rings
Method of preparation:
1. Wash zucchini well and peel off the skin. Cut lengthwise into 4 parts and remove the core.
2. Cut zucchini into so-called strips 1 centimeter thick. Transfer to a saucepan.
3. Pour the pineapple juice over, cover with sugar and add citric acid. Put on fire, bring to a boil and cook for 15 minutes.
4. Add lemon rings 3 minutes before the zucchini are ready. Remove from the stove.
5. Place hot zucchini immediately into sterile jars, pour the juice in which they were cooked and seal with lids.
6. Turn the jars upside down, cover with something warm and leave in this form until completely cooled. Done!
Also on OBOZREVATEL you can read the recipes: