Trending:
Why zucchini jars explode and what to do to prevent this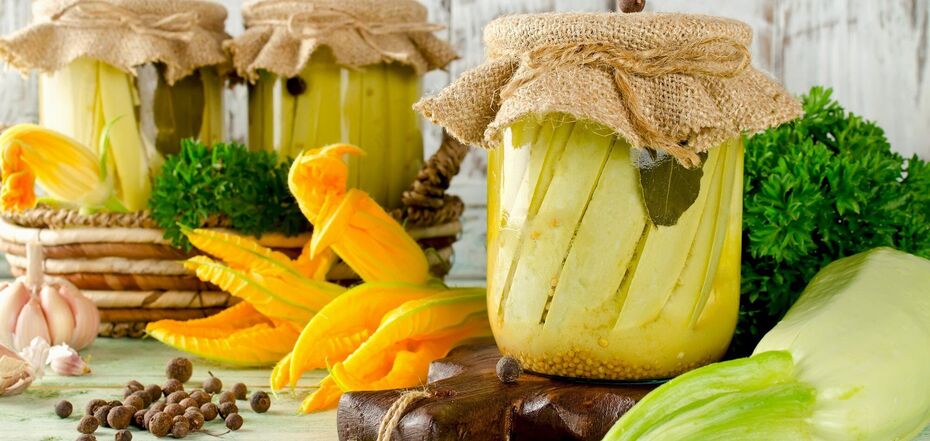 Why zucchini jars explode. Source: depositphotos.com
Canned zucchini is a great appetizer for the winter and is suitable for meat, fish and various porridge. However, jars can often explode, resulting in wasted time and products.
FoodOboz editorial staff will tell you why zucchini jars explode. There are several reasons.
The presence of bacteria and germs is the main reason why canned zucchini jars explode. The carbon dioxide puts pressure on the lid and it just blows off. If you violate the rules of sterilization, the jar explodes.
What to do if the lid comes off
1. If the lid is torn off completely, cucumbers should be immediately thrown away, because the use of this product can cause serious harm to the body.
2. The situation can still be saved if it opened a bit. It is necessary to drain the marinade, put zucchini in jars, pour new marinade and sterilize well once again.
Salt of poor quality or not enough of it
If you observe that absolutely all the jars are blown, it's all about adding salt. There may be too little of it or of a poor quality.
Poorly washed produce for canning
It is very important to wash the fruit well before cooking. It is the dirt in the jar that causes jars to blow.
Also on OBOZREVATEL you can read the recipes: