Trending:
Why summer barbecues can be dangerous: rules for eating outdoors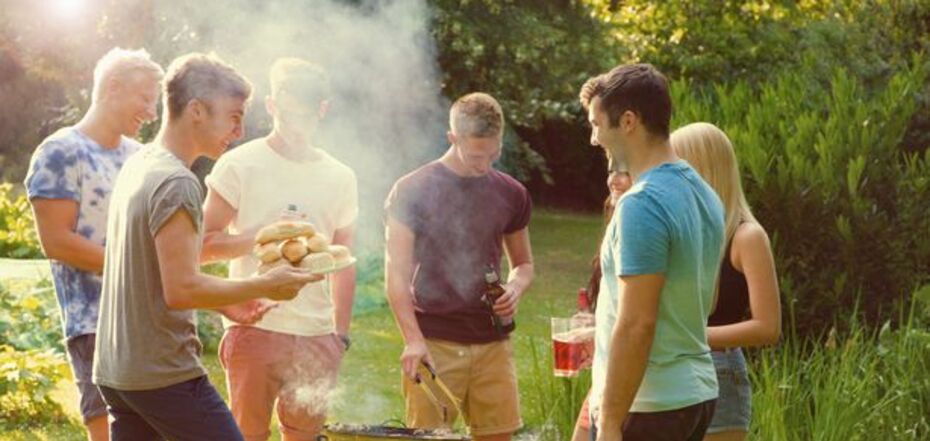 What to do to avoid poisoning at a picnic. Source: mirror.co.uk.
Summer is coming to an end. This means that you should have time to gather with family and friends for a picnic and barbecue. In addition, the warm weather now allows you to do this. But it should be remembered that careless consumption of food in nature can harm the body.
Mirror shared the main causes of poisoning during barbecues. It is necessary to follow the rules of handling food in nature so as not to harm the body and have a good time in the circle of relatives.
The main causes of poisoning during picnics:
leaving meat under open sunlight without refrigeration for a long time
lack of protection of products from bacteria and insects
undercooked meat
pouring marinade over almost ready kebab with raw meat
Keep utensils for raw and cooked meat separate
Using different utensils for raw and cooked meats prevents the spread of bacteria. If you took some utensils, place cooked meat directly on your guests' plates and put raw one in a separate container. Be sure to use hot water and soap to wash all utensils that were used for raw meat.
Cover the meat and side dishes
To prevent the food from coming into contact with various insects and bacteria that may be in the air, cover it with foil. When everything is already ready to eat, open it. Leave the meat for a while at room temperature after it was in the refrigerator. Start frying only after this step.
Do not place hot dishes on cold and wooden surfaces
Hot dishes can damage the countertop on which you place them. There is also the possibility of burns, as you cannot tell the temperature of a plate by eye. Place glass or metal dishes on a wooden cutting board or cooling rack so they are easy to distinguish and do not damage kitchen surfaces.
Clean the grill thoroughly before firing it up
The best time to clean the barbecue is right after it's heated, but before you start cooking again, as this will make it easier to remove the fat and ensure that you don't stain the food and all the food will be tasty and safe.
Earlier OBOZREVATEL reported on how not to cook kebabs