Trending:
Why sauerkraut turns out tough and too sour: don't make these mistakes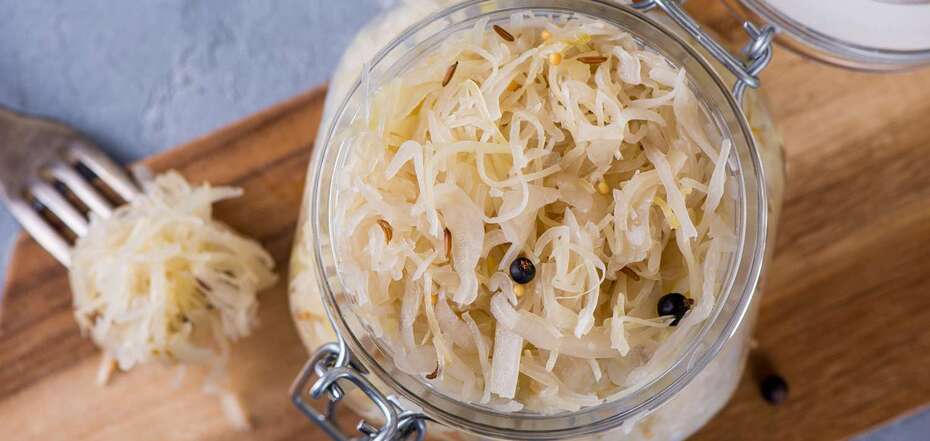 Mistakes that will ruin sauerkraut. Source: thespruceeats.com.
Sauerkraut is not only a simple and delicious appetizer but also healthy. It has a good effect on immunity, so it is important to add such a product to your diet during avitaminosis. When preparing the dish, people often do not pay attention to the important notes of the recipe. Therefore, the product turns out to be unpalatable.
FoodOboz editorial staff will tell you about the most common mistakes that are often made when cooking sauerkraut. The vegetable spoils because of this.
The jar with cabbage stands at room temperature for too long
The vegetable should be taken to a cool place after it has stayed at a temperature of +22 ° C - +24 ° C for three to four days. This can be a cellar or a refrigerator. You can even put it in a freezer and defrost it before use. It comes out even tastier.
The formed gases are not released
To prepare cabbage properly, it is very important not to forget to pierce it with a knife from time to time. The process implies that the formed gases should be released. This manipulation should be done 2-3 days after the cooking.
Not enough brine
For sauerkraut to have a good flavor, the vegetable must be dipped in the brine completely. For this purpose, you should use a weight so that the vegetable does not float to the top. You should also follow the recipe.
Not enough salt
Salt is the main preservative for sauerkraut. Therefore, if it is not enough, the vegetable will not turn out tasty. Therefore, add 30 grams of salt for each kilogram of cabbage.
Using iodized salt
Iodized salt is not good both for canning or sauerkraut.
Sauerkraut is made from late varieties of cabbage
Sauerkraut will be tasty only when the vegetable has enough sugar. Therefore, late varieties are not suitable for the preparation in September. They are perfectly stored precisely because they do not have enough sugar.
Also on OBOZREVATEL you can read the recipes: