Trending:
Why sauerkraut turned sour and how to save it: top 3 ways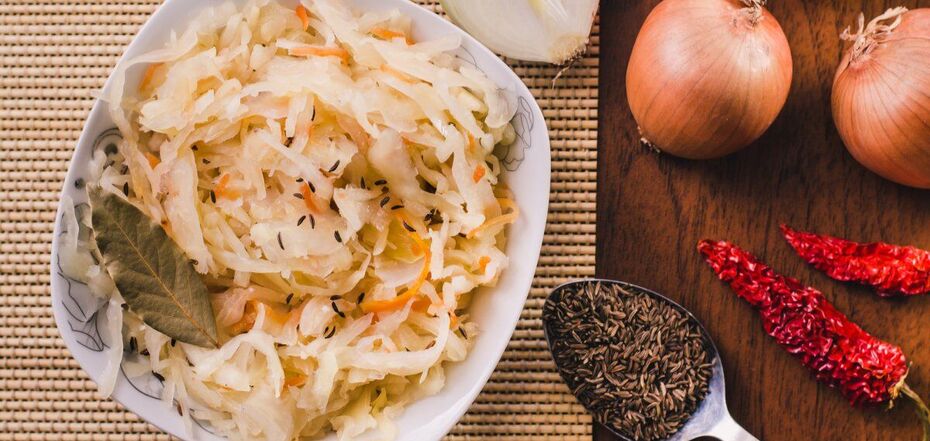 Sauerkraut. Source: depositphotos.com
Sauerkraut is a delicious and healthy snack for all occasions. It is mostly fermented with carrots and brine. However, sometimes it happens that during storage, the dish changes its taste and becomes sour. However, this is easy to fix.
FoodOboz has gathered information for you and will tell you why sauerkraut turns sour and how to save it .
It turns out that sauerkraut can turn sour if you don't keep it at the right temperature or keep it under pressure for too long.
How to remove sourness from sauerkraut?
Method 1
The easiest way is to take the sauerkraut out of the jar and rinse it under running water, or soak it for 10-15 minutes. After that, squeeze out the appetizer and put it in the jar where it was originally stored.
Method 2
The next method involves adding sugar to the dish. The sweet spice neutralizes sourness very well. Just add a few small spoons and mix thoroughly.
Method 3
The latter method is not always suitable. However, if there is not much left, you can mix it with a fresh one. The result of such a fraud will definitely be there and will pleasantly surprise you. However, it is important to keep the dish in the refrigerator.
Earlier, OBOZREVATEL reported why sauerkraut becomes soft and slippery.