Trending:
Why sauerkraut becomes soft and slippery: three mistakes you should avoid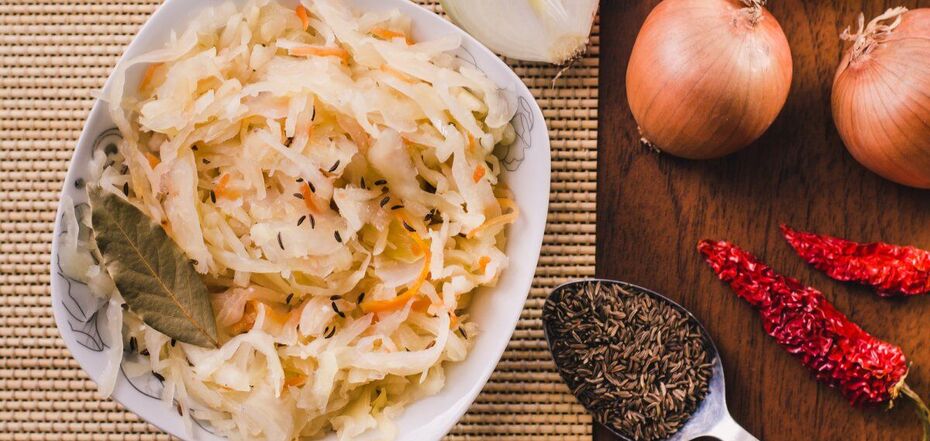 Sauerkraut. Source: depositphotos.com
Sauerkraut is not only tasty but also healthy. It is mostly fermented with carrots and brine. However, it often happens that the dish becomes soft and slippery during storage. It turns out that the mistake was made at the cooking stage.
FoodOboz has gathered information for you and will tell you why sauerkraut becomes soft and slippery.
The main reason why sauerkraut becomes soft and slippery is the activity of bacteria. It's worth noting that their formation is a completely normal process, but when the amount exceeds the norm, you should think about it.
Unsuitable dishes
The reason for this phenomenon may also lie in the wrong cookware. Cabbage has been fermented in wooden barrels for centuries, and the dish was perfectly preserved in them. However, modern housewives don't cook this way, because this dish takes up a lot of space in the apartment. As an alternative, they choose glass, enamel or plastic containers.
It's worth noting that glass is the safest of all types, but it should be thoroughly washed and checked for chips before cooking. Plastic utensils should be avoided. After all, the material itself is toxic, which can significantly affect the taste of your appetizer.
Salt
Another reason why unpleasant consequences occur is the use of the wrong kind of salt. The fact is that only rock salt is suitable for pickling. Iodized salt acts as an antiseptic and prevents lactic acid fermentation, so the cabbage becomes soft and begins to form mucus.
Airtightness
It is very important to limit air access to the cabbage when you put it in a container. To do this, cover the cabbage with a wooden stake to ensure pressure. However, it is important to pierce the cabbage with a wooden stick from time to time to release the gases that will form.
You can also find recipes on OBOZREVATEL: