Trending:
Why potato zrazy fall apart and crack: never cook them that way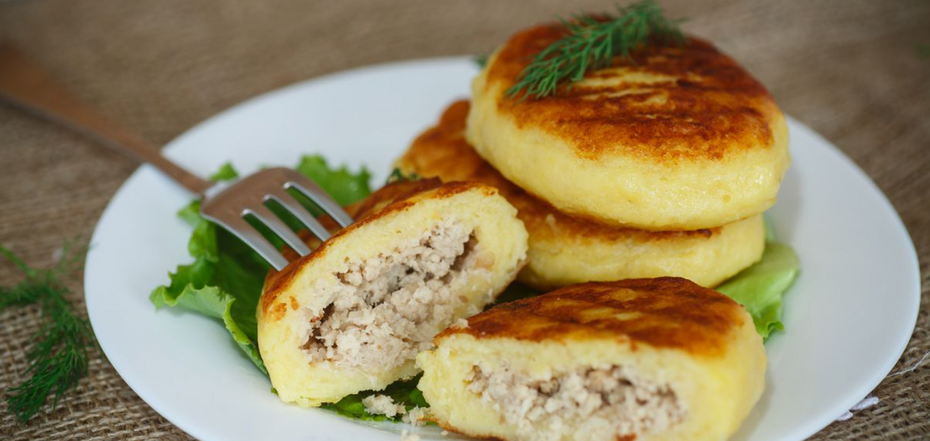 Why it can be difficult to make tasty zrazy?. Source: depositphotos.com
Potato zrazy is a very hearty and simple dish that can be made even from yesterday's mashed potatoes. You just need to wrap a meat filling in it and fry it. But very often it happens that the products fall apart and crack right in the pan.
FoodOboz editorial staff explains why sometimes making good zrazy is not a piece of cake. There are several reasons for this phenomenon.
Why it can be difficult to make tasty zrazy?
The unsuitable kind of potatoes
You can make perfect zrazy from potatoes that have enough starch. These are mainly yellow and white varieties. They make quite dense and fluffy mashed potatoes.
Mashed potatoes that are too runny
If the mashed potatoes are too liquid - it'd be way harder to prepare high-quality zrazy, because they will simply fall apart. Therefore, the excess liquid should be drained off.
Not enough liquid
There should not be a lot of liquid, but no liquid at all is not good either. The mashed potatoes should be moist enough to easily mold the gizzards. Therefore enough milk and butter should be added. For otherwise cracks will appear and zrazy will fell apart.
Boiled unpeeled potatoes
In order for the mashed potatoes to be dense and flavorful with a good taste they need to be boiled in the mound. If you peel and cut into pieces, the sticky, starchy texture will be damaged.
Also you can find more recipes on OBOZREVATEL: