Trending:
Why fried potatoes burn and fall apart: top 3 most common mistakes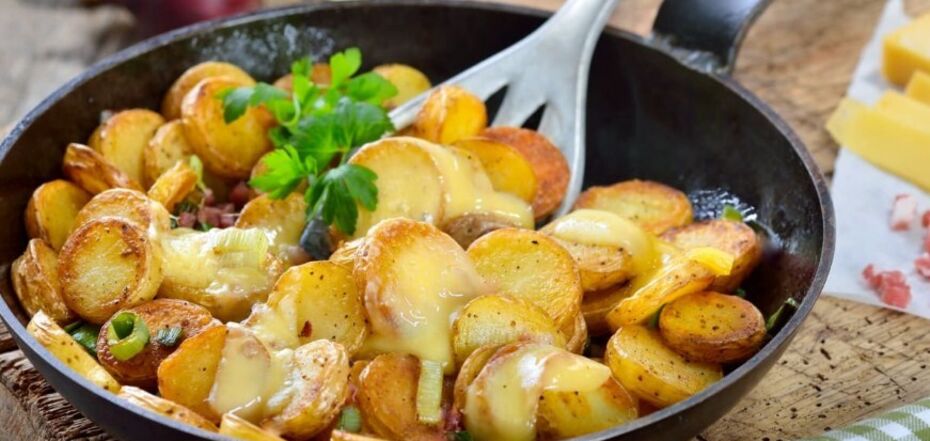 Why you can't fry delicious potatoes. Source: parade.com
Real delicious fried potatoes should be whole, golden and crispy. But quite often the pieces fall apart, start to burn and turn gray. This phenomenon has several reasons.
FoodOboz editorial staff will tell you about the most common mistakes, because of which you can not cook really tasty and high-quality potatoes. Pay special attention to the following points.
Cooking potatoes without soaking them
It is very important to leave the cut potato pieces for a while in cold water and then rinse well once again. The excess starch will come out of the vegetable. As a result, the potatoes will turn out very crispy and will not burn. Therefore, you should not ignore soaking in any case.
Stirring the potatoes with a spatula
Potatoes during frying must be stirred. But you should not do it with a wooden spatula, because you will damage the pieces and make a mush. The best option would be to simply shake the frying pan with light movements. This way the potatoes will remain whole and crispy.
Adding salt at the wrong moment

Adding salt at the beginning of frying is a grave mistake. You need to salt the potatoes only at the very end of cooking. when they are almost ready. After that, you can add the rest of the spices.
Also on OBOZREVATEL you can read the recipes: