Trending:
Why dumplings fall apart: never cook them this way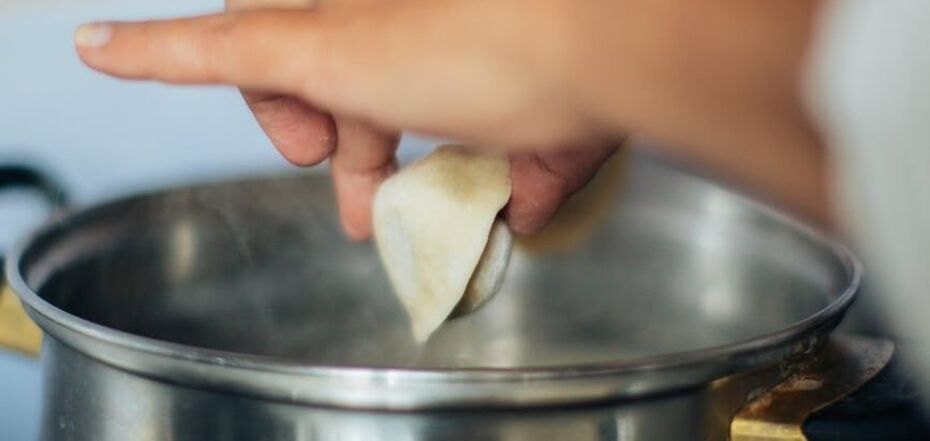 Mistakes that spoil dumplings. Source: Pexels
Cooking even store-bought dumplings can be a problem for many people. The products lose their shape, fall apart and stick together. There are several reasons for this phenomenon.
FoodOboz editorial staff will tell you why you can not cook delicious dumplings. Such mistakes are made even by experienced housewives.
Placing raw products in cold water
After this, your dumplings will turn into one solid lump. Therefore, put the products only into boiling salted water.
Boiling without frequent stirring
When you put the products in the water, they should be stirred immediately. This should be done periodically during cooking. If you ignore this step, the dumplings you cook will stick together.
Too long boiling
If you are making store-bought products, the boiling time is indicated on the package. Do not exceed it because the dough will start to fall apart. Homemade dumplings should be boiled for 5-7 minutes after they rise to the surface.
A lot of products at once for a large amount of water
It is very important that the dumplings feel loose in the pan. Therefore, do not put a lot of products at once. Don't forget that the dough increases in volume when boiled.
Do not forget about a glass of cold water
For the dumplings not to fall apart during cooking and to retain their shape, it is worth adding about a glass of cold water. It should be poured in after the products boil for the second time.
Earlier OBOZREVATEL reported what products should not be fried in vegetable oil