Trending:
Why do you add citric acid to jam: explaining the lifehack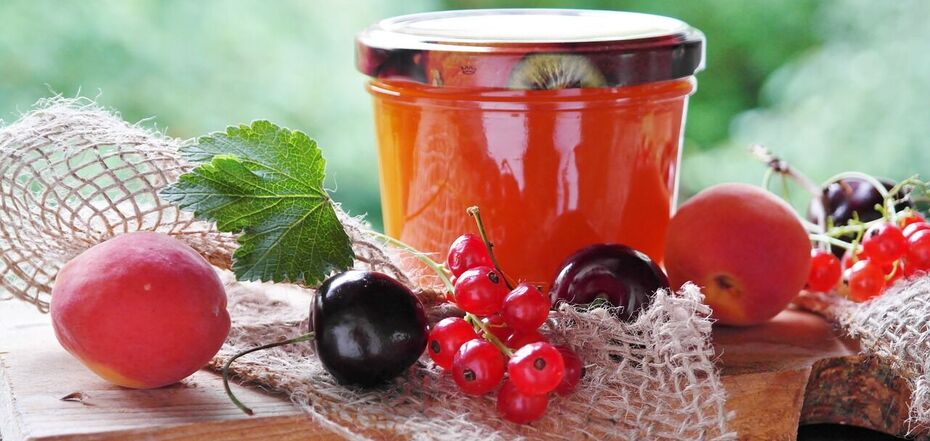 Homemade jam. Source: pixabay.com
When preparing homemade jam, many experienced housewives add citric acid to the preservation. At first glance it seems not at all logical, but this ingredient can not only reveal the flavor in a new way, but also affect the shelf life and quality.
FoodOboz editorial staff has collected information and will tell you why citric acid is added to jam.
In general, citric acid in canning is used as a useful alternative to vinegar. As for the jam itself - here everything is simple.
First, the ingredient helps prevent fermentation and the appearance of mold on the surface.
Second, it perfectly balances the flavor, making the jam moderately sweet.
Thirdly, jam with citric acid is much better and lasts longer.
Recipe for jam with strawberries and citric acid
Ingredients:
strawberries - 500 g
sugar - 400 g
water - 1 tsp.
citric acid - 1g
Method of preparation:
1. First, wash and pick the strawberries well and remove their tails. Transfer the berries to a saucepan.
2. Fill the strawberries with sugar, add water, cover the pot with a lid and leave it like this for a few hours to let the berries juice.
3. When the berries are juiced, mix well and place the container on the stove. Bring to a boil and cook for 15 minutes. During the cooking process, be sure to remove the foam. After the allotted time, remove the pot from the stove and cool down.
4. Then the berries need to be re-cooked: again bring to a boil and cook for 15 minutes. In the same way, remove the foam that forms. Consequently, this procedure should be repeated from 4 to 8 times, depending on how thick jam you want to get.
Also on OBOZREVATEL you can read the recipes: