Trending:
Why a jar of zucchini caviar explodes: never repeat these mistakes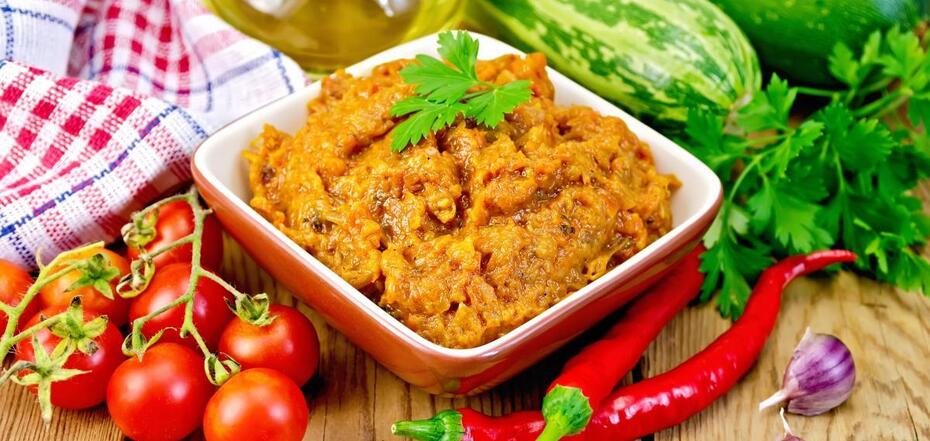 Zucchini caviar for winter. Source: depositphotos.com
Caviar is a popular canned zucchini for the winter. It can be eaten on its own and as a spread on sandwiches, served on the daily and festive table. Even observing the proportions when cooking, there are cases when in the process of storing a jar with zucchini caviar explodes. Avoid unpleasant consequences can be avoided by knowing some nuances.
FoodOboz editorial staff has collected information and will tell you why a jar of zucchini caviar explodes and how to avoid it.
Why does zucchini caviar explode?
Among the main reasons why a jar of zucchini caviar explodes, there are three.
The first reason is that you did not boil the caviar well enough. Due to the presence of raw seeds, the appetizer then explodes in the jar.
The second reason - improper sterilization of jars.
The third reason - you did not close the jar with caviar tightly enough. Therefore, it may explode due to air getting inside.
Secrets of cooking caviar from zucchini
In order to avoid unpleasant consequences, experienced hostesses recommend to observe the following rules of preparation:
carefully prepare the jars and lids - they must be completely clean;
during the cooking process, cook the caviar on low heat until ready;
thoroughly prepare all the ingredients by washing and cleaning them;
observe the proportions;
make sure that the caviar jars are tightly closed.
Also on OBOZREVATEL you can read the recipes: