Trending:
Whst cucumbers should never be canned: they will be soft and unpalatable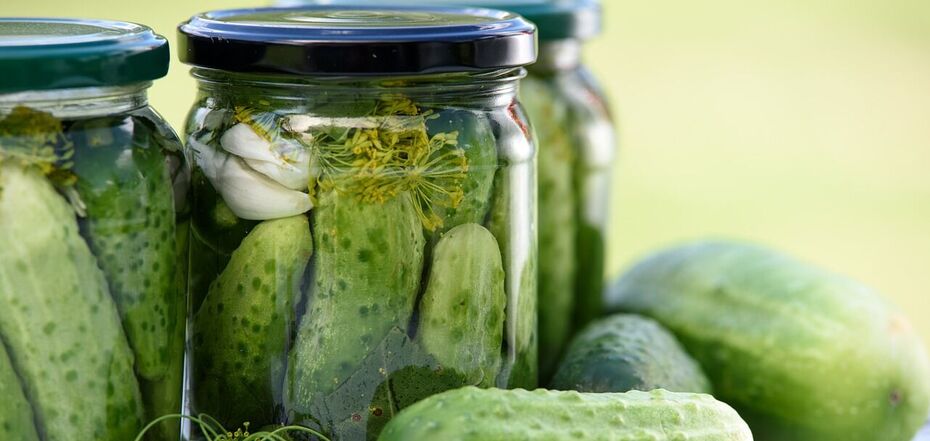 Pickled cucumbers in a jar. Source: pixabay.com.
The ideal pickles are juicy, crisp and firm. However, no matter what successful recipe you choose, the result depends most of all on the variety of vegetables.
FoodOboz editorial staff has collected information and will tell you which cucumbers should never be canned.
Rule 1
The main rule of successful canning is the use of fresh and healthy vegetables without damage and signs of spoilage. The cucumbers shouldn't be overripe, have yellow spots and, of course, mold.
If you know that the vegetables have been treated with pesticides, it is also better not to pickle them. They can become poisonous.
Rule 2
The size of cucumbers matters as well. Too large cucumbers are not suitable for cooking. It will be difficult for the marinade to penetrate such fruits.
Rule 3
Ideally, freshly picked cucumbers should be canned. In this case, they will be perfectly stored and get crispy. Cucumbers that were stored in the refrigerator for a long period are not suitable.
Earlier OBOZREVATEL reported why ars with pickled cucumbers explode.