Trending:
Which nuts are the healthiest: we tell you why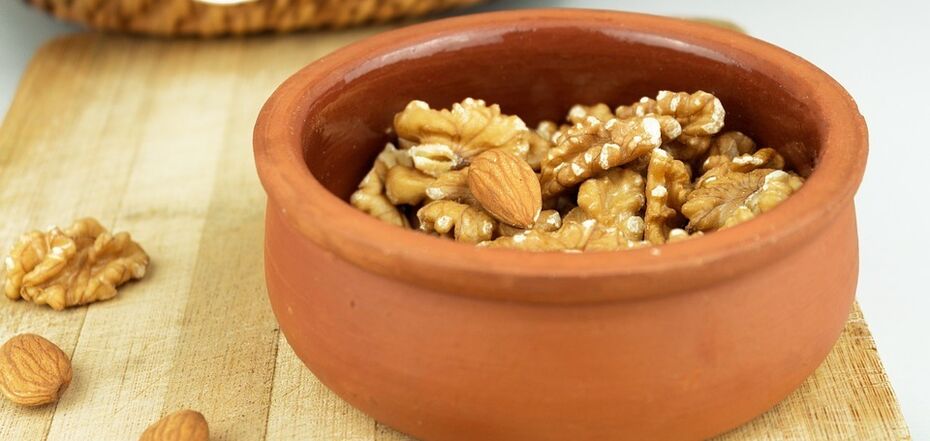 The healthiest nuts. Source: pixabay.com
Nuts are a great option for a nutritious snack or a filling for a variety of pastries. It is enough to eat just a few pieces and the feeling of hunger disappears immediately. But there are some nuts that are considered the best among other varieties.
The FoodOboz editorial team will tell you which nuts are considered the healthiest. You should definitely add them to your diet.
What nutrients are in nuts
Nuts are a real superfood. They contain healthy fats and E vitamins. They also contain flavonoids and tannins, healthy fats. The kernels can have an anti-inflammatory effect. There is one variety that has the most of all these properties.
Which nut is the healthiest
Walnuts are considered to be the most beneficial. They contain alpha-linolenic acid, which helps to cope with the inflammatory process in the body. The product can be consumed every day as a prophylactic measure to prevent inflammation.
If you combine walnuts with almonds, dark chocolate, and dried cherries, you'll get a great mixture to boost your immune system. Also, if you eat a spoonful of chopped nuts every day, you can keep your sugar levels normal.
If walnuts are stored properly, they will retain their good taste and appearance for a year. But it is very important not to exceed the daily allowance of 40-50 grams of the product to avoid consuming excess calories.
Earlier, OBOZREVATEL reported which mushrooms should be added to the diet because they are the healthiest