Trending:
What to stuff zucchini with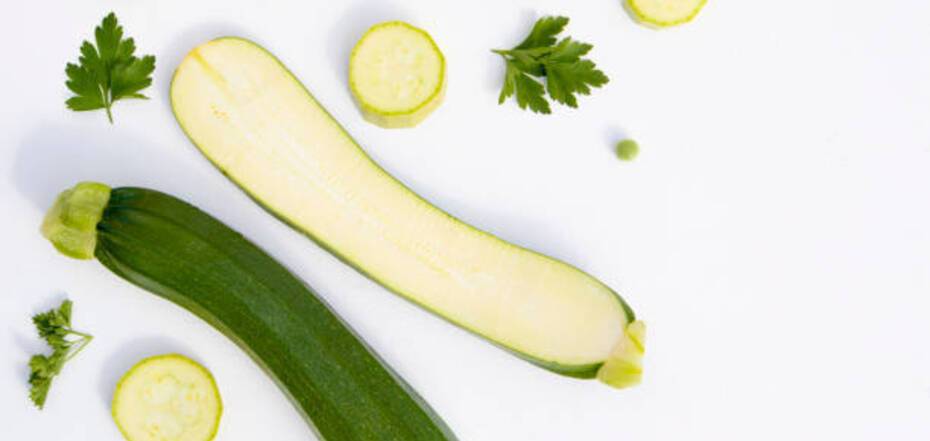 What to stuff zucchini with. Source: Pexels
Seasonal vegetables are the perfect base for easy and nutritious appetizers. Zucchini can be stuffed with a delicious filling with cheese, garlic and herbs, The dish is baked in the oven, so it will be much healthier than zucchini that are used to fry in batter.
The idea of cooking stuffed zucchini is published on the Instagram page of food blogger Anastasia with the nickname nastya_yizha. A delicious golden crust comes out on top.
Ingredients:
zucchini - 3 pcs (1 kg)
felata or feta - 100 g
parmesan or grana - 50 g
cherry tomatoes - 4-5 pcs or 1 medium-sized tomato
parsley - small bundle
greek yogurt - 8-10% fat - 100 g
garlic - 2 cloves
spices (oregano 1 tbsp, dried garlic 1 tsp and some ground black pepper)
optional 30-40 g of mozzarella to sprinkle on top for crust.
Cooking method:
1. Mix feta, grated parmesan, chopped tomatoes, parsley, Greek yogurt, grated garlic and spices.
2. Cut zucchini in half and use a spoon to remove the pulp.
4. Shred the pulp and add to the cottage cheese mixture.
5. Stuff the zucchini with the mixture, put it in a baking mold and send it to a preheated oven at 200 degrees for 35-45 minutes.
6. Sprinkle with grated mozzarella for a golden crust 15-20 minutes before it is ready.
Also on OBOZREVATEL you can read the recipes: