Trending:
What to make with mashed potatoes for a snack: a hearty snack in 15 minutes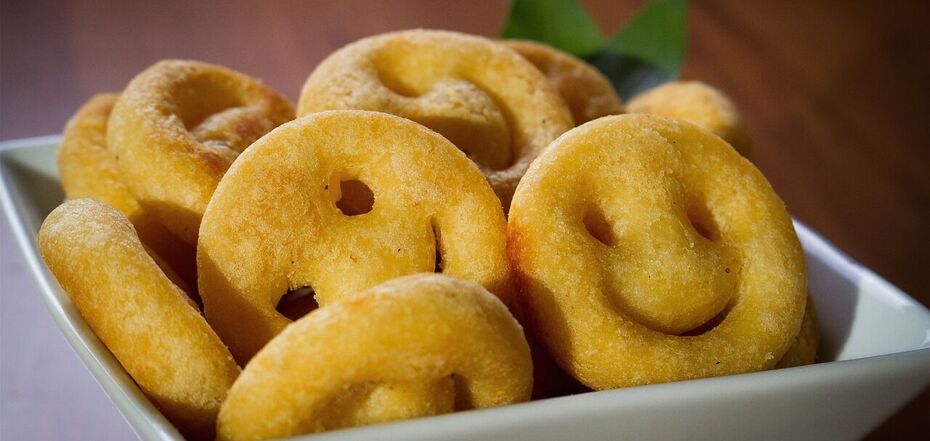 Mashed potato snack recipe. Source: pixabay.com
If you have leftover mashed potatoes from yesterday, don't rush to throw them away. You can use them to make delicious and crunchy snacks for a movie or a snack. They are made elementary and from ingredients that are on hand.
Foodblogger Varvara with the nickname valerikiry on her Instagram page shared the recipe for crunchy snacks, which you can easily make from mashed potatoes. They take 15 minutes to make, as long as all the ingredients are ready.
Ingredients:
potatoes - 4 pcs
flour - 100g
salt, pepper
Method of preparation:
1. First you need to prepare mashed potatoes. To do this, peel and boil potatoes in salted water until tender. After that, drain the water and turn the potatoes into mashed potatoes, adding your favorite spices.
2. Sift the flour into the puree and knead the dough.
3. Roll out the dough with a rolling pin and cut out circles. If desired, you can make eyes and mouth with a straw, giving the snacks an interesting look. Children will especially like these.
4. Fry the smiley faces in plenty of oil until golden.
5. Place the ready snacks on a paper towel to let the excess oil drain off. Bon appetit!
Previously OBOZREVATEL reported that you can add to mashed potatoes, except milk and butter.