Trending:
What to do with exploded cucumbers: can you eat such vegetables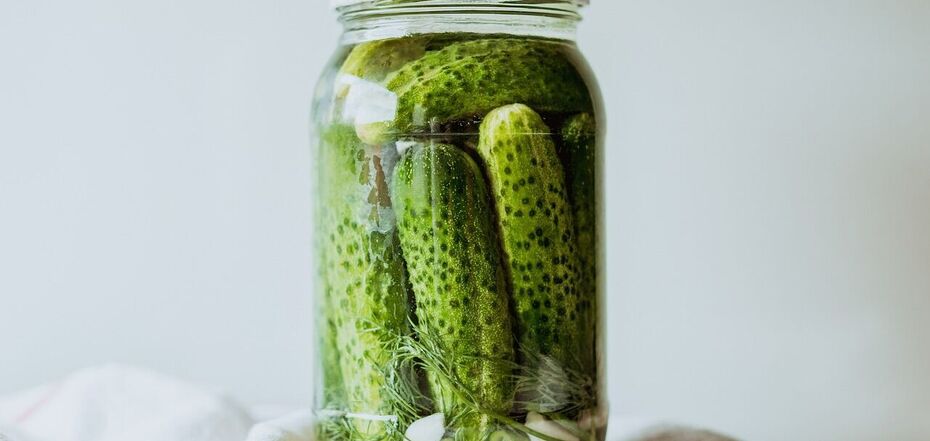 How to use cucumbers that have exploded. Source: pixabay.com
Canning cucumbers, which you have spent a lot of time and money on, can end in failure, as jars often explode. This means that you have violated the cooking technology and some bacteria have got inside. Therefore, you should figure out whether it is still possible to save such vegetables.
The FoodOboz editorial team will tell you which cucumbers can still be saved and which ones are better to throw away. It all depends on what preservatives you chose during cooking.
Which cucumbers should definitely be thrown away
If the lid on a jar of cucumbers that you cooked with vinegar and sugar has blown off, you should definitely not eat such vegetables. After all, pathogenic bacteria have definitely started there, despite the presence of vinegar. Such vegetables will be very soft and tasteless, and their consumption will be dangerous. Therefore, the best option is to simply throw them away. The situation is the same with canned salads.
What to do with pickled cucumbers with blown lids
The situation is simpler with pickles, as they only contain salt. Therefore, when you see the lids swelling, act immediately.
Follow this procedure
1. Pour off the brine.
2. Boil it well.
3. Pour over the cucumbers and wait 5 minutes.
4. Drain again.
6. Boil again.
7. Then cool the brine and pour it back into the jars.
8. Simply close or roll up with clean lids.
You should not eat these cucumbers on their own, but they can be used to make soups and hodgepodge. This way, you will preserve the product and your labour and time will not be wasted.
What to do if the jar explodes
If the jar of pickles does explode, remove the vegetables immediately and rinse them with cold water. Put them in a separate bowl. Then cover with clean cold water and leave to ferment for 15-20 minutes. You can make fresh brine or boil the existing one twice. Pour it over the cucumbers in the jars and close them. You can also use it to prepare a variety of dishes.
Also on OBOZREVATEL you can read the recipes: