Trending:
What to cook when you have a lot of zucchini: a hearty roll option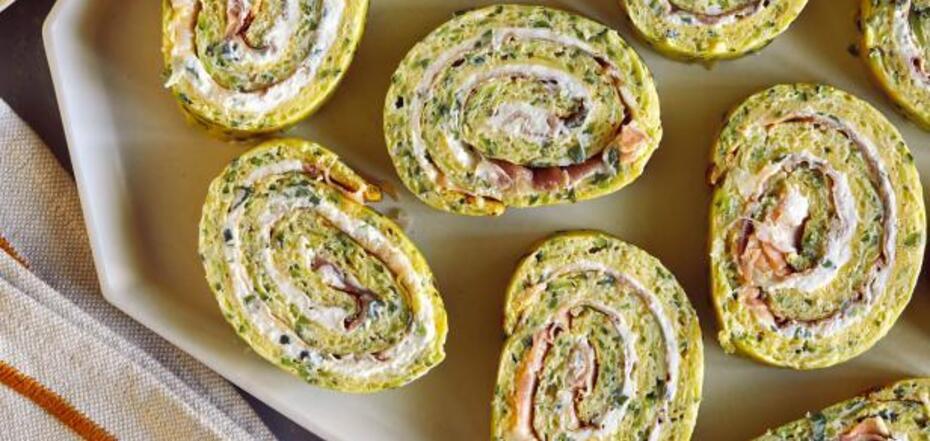 A hearty zucchini roll for a quick meal. Source: foodnetwork.com
If you have zucchini in your refrigerator for a long time and you do not know what to do with them - make a simple roll. Vegetables for it you just need to grate. The crust bakes perfectly and holds its shape.
The idea of cooking a hearty zucchini roll in the oven is published on the Instagram page of food blogger Valeria Veligura(yummy.lera). Cheese filling with tomatoes complements the flavor of zucchini very successfully.
Ingredients for the base:
2 zucchini
3 eggs
salt, pepper and favorite spices
30 g sour cream
90 g flour
Ingredients for stuffing:
3 pcs. processed cheese
100 g cream cheese
60 g sour cream
3-4 garlic cloves
salt, pepper and favorite spices
1 tomato
Method of preparation:
1. Cut off all excess from zucchini, grate on a large grater.
2. Squeeze out the juice perfectly.
3. In a separate bowl, combine eggs, salt, pepper, allspice and sour cream.
4. Pour the mixture into the zucchini, mix thoroughly.
5. Add flour and mix again.
6. Transfer the zucchini dough to a baking tray lined with parchment.
7. Bake in a preheated oven at 200 degrees Celsius for 15-20 minutes.
8. For the filling, grate the processed cheese on a large grater.
12. Roll up into a tight roll and wrap in cling film.
13. Put in the refrigerator for a while, serve portionwise.
Also on OBOZREVATEL you can read the recipes: