Trending:
What to add to homemade ketchup to make it rich in color: a very simple ingredient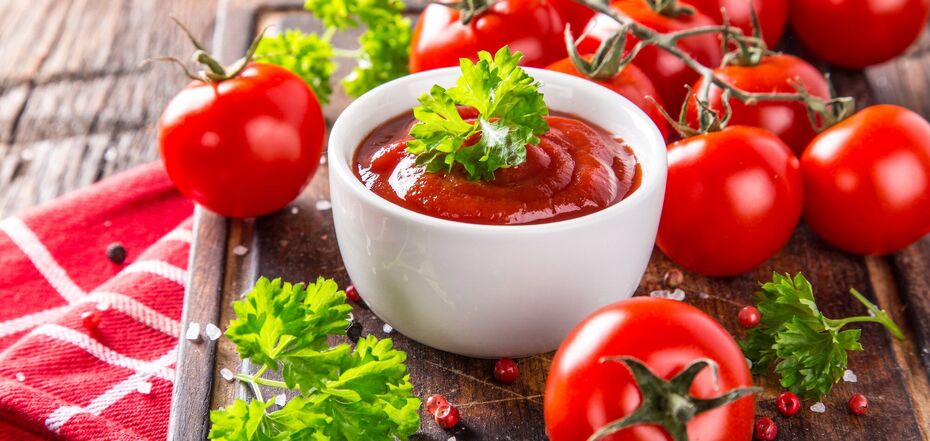 How to make deep red ketchup. Source: depositphotos.com
As long as you have homegrown tomatoes, you should make ketchup from them so that you don't have to buy sauce in stores. But if you have doubts about the consistency and color, use the following technique. In addition to traditional tomatoes, you should add another simple vegetable.
The idea of making a rich homemade ketchup was published on the Instagram page of food bloggers Tetiana and Vitalii with the nickname vse_vyroste. For color and a light sweetish flavor, add beets.
Cut the following vegetables into small pieces:
tomatoes - 2 kg
apples - 4 pcs (large, preferably sour varieties)
onions - 500 g
red beets - 500 g
When the vegetables are juiced, add them:
salt - 25 g
sugar - 120 g
spices: bay leaves - 2-3 pcs, Italian spices - 1 tbsp or suneli hops, dry garlic - 1 tsp, allspice,
Method of preparation:
1. Stew everything for 20-30 minutes until the vegetables are tender, the excess liquid can be removed with a sieve.
2. Whisk with an immersion blender, grind through a sieve.
3. Add 120 ml of vinegar (9%) to the ground mass.
4. Bring to a boil.
5. Simmer for 10 minutes under the lid closed.
6. Pour into sterilized jars.
7. Close the lids.
8. Wrap in a blanket until it cools completely.
You can also find recipes on OBOZREVATEL: