Trending:
What kind of liver should not be cooked: tell us about the signs of low-quality product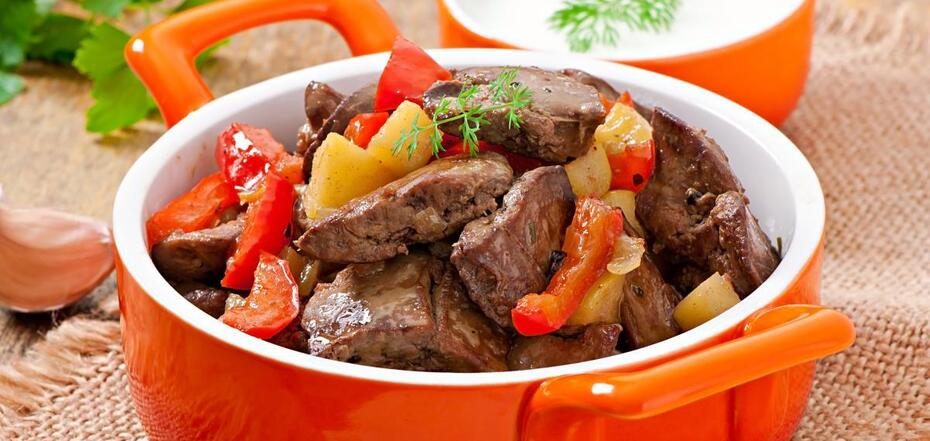 What first of all gives away the stale liver. Source: depositphotos.com
Liver must necessarily be in the diet of every person, because it is a very useful product. From it you can make a very tasty pate, add to a salad or simply stew in sour cream. But first of all, such meat must be of high quality. Therefore, when buying should pay attention to external signs, so as not to choose a spoiled liver.
FoodOboz editorial staff will tell you what kind of liver should not buy. And also, how does a really high-quality product looks like.
What a quality liver looks like
1. To the touch, a good quality liver is quite soft, homogeneous, moist and firm, with no dried areas.
2. The product has a pleasant sheen.
3. The aroma should have a slight sweetish tinge.
4. If you want to buy beef liver - it should have a brown color with a slight maroon tint. If you lightly puncture it with a knife, blood should be released.
5. Veal liver can be either a rich brown color or red.
6. Chicken liver may contain brown and red hues.
What kind of liver you should not buy
1 The sour odor of the liver is an indication that it is old. Also, the age of the liver can be indicated by a too dark color.
2. refuse liver that has blood clots on top, green colored spots, and blood vessels.
3. If the chicken liver has a very light color, as well as yellow - this indicates that the bird was sick.
Also on OBOZREVATEL you can read the recipes: