Trending:
What is tarator and how to cook it: recipe for a delicious dish in 15 minutes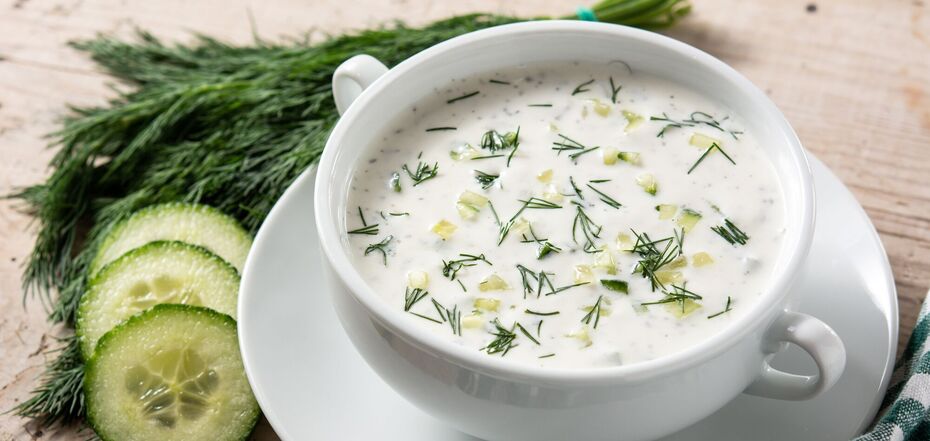 Tarator soup. Source: depositphotos.com
Tarator is the national Bulgarian soup. Its peculiarity is that it is served cold, i.e. there is no need to boil anything. It is somewhat similar to okroshka, but it is prepared much easier and faster. Just 15 minutes and you will enjoy a delicious dish.
Food blogger Natalia Hoptarenko (goptarenkonatali) on her Instagram page shared a recipe for cold tarator soup, which does not need to be boiled.
Ingredients:
cucumber - 2 pcs
kefir 2.5% - 0.5 liters
dill - a few sprigs
garlic - 1 clove
olive oil - 2-3 tbsp.
roasted walnuts
salt
Method of preparation:
1. First you need to rinse the cucumbers and grate them on a coarse grater.
2. Rinse and chop dill as well.
3. Peel garlic and squeeze through a press.
4. Mix cucumbers, dill and garlic, salt and leave to soak for 10 minutes.
5. When the allotted time has passed, pour cool kefir over the ingredients.
6. When serving, sprinkle with chopped nuts and a splash of olive oil. Bon appetit!
Also on OBOZREVATEL you can read the recipes: